In the end of last season the oil pump failed on my D8, resulting in a seized engine. The funny thing is that I always have run 100:1 premix beside the oil injection ever since I replaced my pistons last season (1200 km). But the oil consumption was fairly high from the pump (32:1-ish) which generated a lot of smoke with the added premix. On the last ride I topped up the oil reservoir and skipped the premix. The smoke was gone and the engine ran cleaner, but after about 50 km the engine seized. When checking the oil reservoir I discovered that it was still full. I don't know yet if the oil pump has failed or that air somehow has found it's way into the oil lines, but I know for sure that the engine did not receive any oil.

Now when I'm doing the rebuild I would rather go premix only, and here is why:
- I can never rely on the oil pump alone and have to premix to some degree anyway.
- I will know exactly the amount of oil that goes through my engine at all times.
- I always fuel up from jugs anyway because of my riding situation.
- Removing the oil injection system will result in a lighter sled.
- I will gain more room under the hood (I am currently modifying the sled to make it lighter, narrower and more nimble)
- I can compensate for the possible leaning effect the premix has since I run with a PC5.
It feels like it quite straight forward with the 4 injector system, where the lower injectors can supply the crank with oil. I've tried to find information on this on the web, but I can't find a good answer. I know the outer bearings on the crankshaft can't get oil without injection in stock form, but there must be a workaround for that since the IQR doesn't need injection.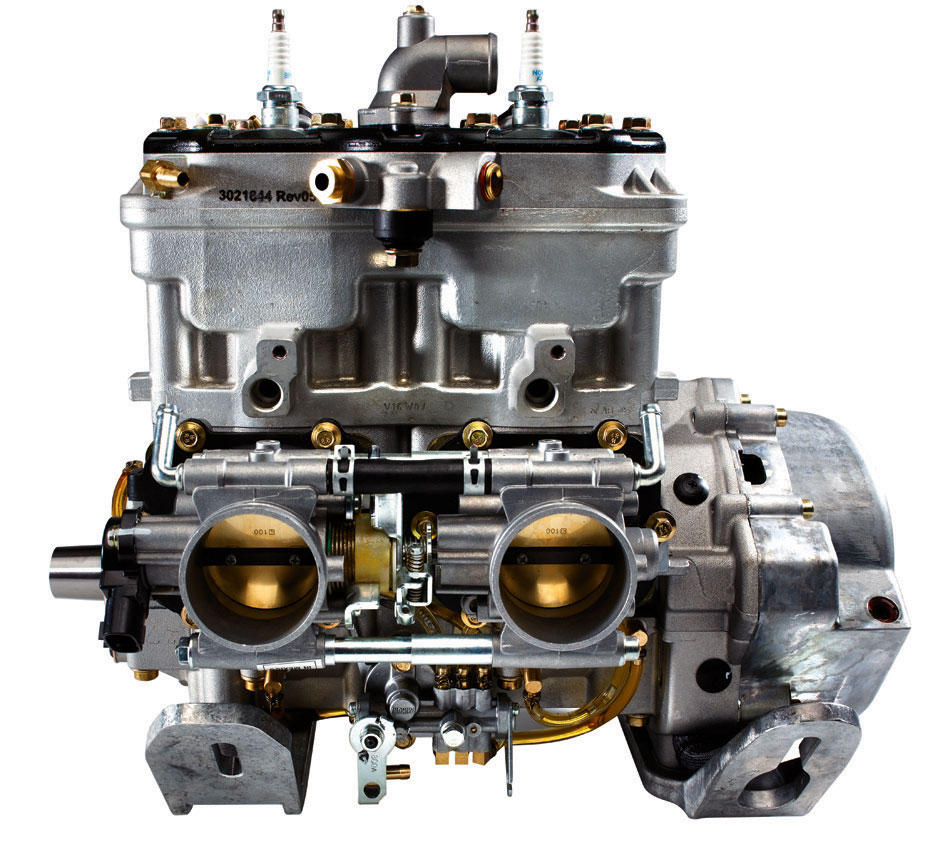 Please pitch in with your thoughts, pros and cons. Is it possible to do an oil injection delete on the CFI-4 800? If not, why? And if yes then how?
(I apologize for the grammar, I am from Sweden).
Last edited: