Hey all.
As some friends on here know already, my enclosed was broken into, in Reno Tahoe area sometime before
Thanksgiving.
Items stolen include all kinds of Mens snowmobile gear, snowmobile clothing, helmets, Numerous Pairs of
goggles, matching tear offs, Numerous pairs of Klim and Burton Gloves. A couple Pairs of HMK Gloves and a Pair of HJC Gloves
They took the Gas cans that come with the sleds on the back rack, and 3, 5 gallon race fuel jugs with
hoses.
They took the little sled toolkits out of back of sleds.
The 3 Klim Togwotee Bibs, 3 Klim Valdez Parkas, and 2 Columbia Titanium Jackets were basically brand
new, 2 sets not worn, Klim Pants(the frestyle/snowcross kind Brand new(2 pairs cant remember what they call them)and 6 Pairs of Klim Togwotee Gauntlet Gloves and Burton Gloves(the kind with the big Gauntlet and pull string.
They took all My HMKSnowmobiling.com gear as well. Various items, listed in this post.
Also 3 pairs of Klim Powercross gloves(not the gauntlet ones)
Also, missing are my 2 BCA Tracker DTS Avalanche Beacons, and the Matching Shovels/backpack and accesories.
My TekVest Brand New.
A set of PSI Twin 800 Polaris Pipes, Ceramic Coated, with Highmark Recreation (Reggie Sellers) race silencers. (The ones that go straight up and down, instead of the stock PSI Lay down kind.
2 Extra Team Clutches, helixes, springs, weights, etc etc etc.
Hyvo Gears, Chains, etc etc. 2 Brand New Polaris 800 take off Pipes and Cans.
A PSI Dial a Dome head for Twin 800 Polaris.
Basically, they took everything I have snowmobile and Moto related, and 99% of all my personal
belongings too as I was in the process of moving.
All my Dress shoes, dress shirts, slacks, boxed up socks and underwear, bathroom toiletries, you name
it like blowdryers, razors, whatever.
3 HJC Helmets in the bags,One brand new still in the box, 2 Helmet Cam setups, both BCA Tracker DTS
Beacons, with matching probes, and backpacks.
6 Pairs of Oakley Oframe and Crowbar Goggs with extra lenses etc
Also another Burton backcountry backpack, 1 Dark Blue Burton Snowboard bibs and 3 pairs of
HPBoots.com/Highmark/HMK Boots.
The New HMK Pro were brand new a few years ago and not worn yet. I had one pair of the original
HPBoots.com- Highmark boots before Kirk Zack changed the name, only wore twice. They were in the
original box too.
2 of the Big Klim Gear bags, 2 Big Fox gear bags,
All my moto gear. A pair of Gaerne Sg-10 boots, This list is huge and keeps growing.
All my tools and sled specific tools like clutch compressors etc. Spring testers.
They took my tire chains, a full box of 8.5x14 Legal paper full of Reams of paper, a Brother laser printer and an
all in one HP Laser/Printer/Copier/Fax from my home office.
Anyway, I still have no idea what all is missing yet.
Oh, they took a brand new boat cover still in the box.
They took the cover, left the box, and the straps that go with it.
BOTH Sno Skins type Sled Covers, the kind that covers skis and fron suspension
1 Guess Watch, 1 Movado watch, and all kinds of software CD's like MS Office Professional etc out
of the office stuff box they ripped open.
4 Brand new Gallon Jugs of 2 stroke Oil, an unopened Case of ATF for the truck. A unopened case of
Chaincase Lube, and cans of Wd-40 etc etc.
Also they took 2, brand new 5 quart Jugs of vehicle engine oil, and 2 gallon jugs of antifreeze, all
unopened.
The floor of trailer has 2 feet deep of stuff thrown all around.
I've contacted lots of companies to try and replace invoices(they took all my receipts and sled
related expenses and stuff that was boxed up too.)
The new HJC helmet in box, had receipt in the box. There is so much more I keep finding gone every day.
The authorities have some prints, and are working on that, but not sure of results yet.
For sure there were 2 people. They have some other clues as well.
Anyway, here are a couple pics of my helmets, and the 3rd HJC was the same, except black base, with
Silver/White, the same one Johny Welch/HuzYurDady on here has. Maybe Silvertips too, I don't remember for sure.
Other than the PremixJunky stickers and velcro on top for Helmet Cams, everything else is pretty much
the same as anyones.
Hopefully all you guys in the area can keep an eye and ear out in CA/NV because this is gonna be a
long road to even get enough stuff replaced to even ride.
The only clothes they even left me with was some stuff in a dirty hamper and what I packed to go away
for Thanksgiving.
Anyway, if you see or hear anything, appreciate a heads up.
Theres a nice reward pending to anything helping get my stuff back, or finding of the people that took my stuff.
Just an FYI, the HP Boots, the original Black/Grey ones, theres not many of those at all, and surely none only wore twice....They look like the ones in the post below, only just not with the Orange.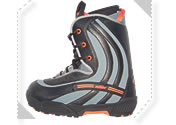 This isnt even close to being a full list, just what I could see for now. They left a huge mess behind.
Thanks, Paul
Last edited: