Member
Lifetime Membership
Visit
http://www.castlequestent.com
to check out all the SNO FREE Sled Board products.
SNO FREE Standard Model
- Manufactured from high strength 3/16 diamond plate material, simple installation, offers low cost snow evacuation, improved strength, and significant traction improvement. Mounts directly to running board surface, avoiding stress on tunnel wall and problems associated with fatigue at rivet points. You won't find another open running board insert that offers as much for your $$. Available natural aluminum finish with "Shark Hide" treated edges, or powder coated in a variety of colors. $100.00, plus S&H. Powder coat extra.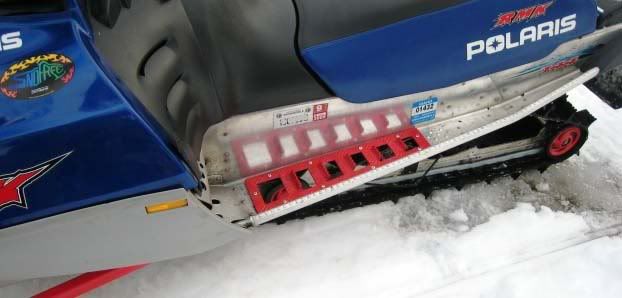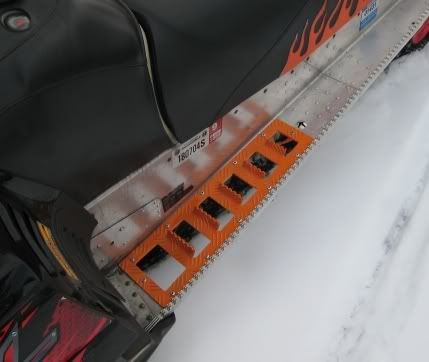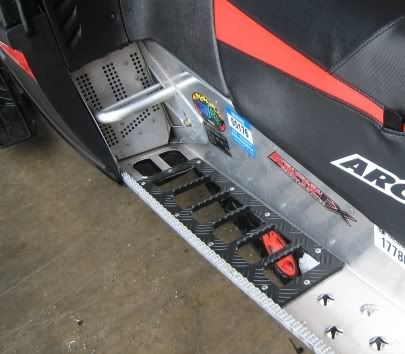 SNO FREE REV - SOLUTION
- Special model for Ski Doo Rev, extra high strength and open design, fully welded aluminum, available in powder coat only. Offers superior strength to solve the sagging running boards on 2003 - 2005 Ski Doo Rev long tracked mountain sleds. Super strong trussed design, with fully welded cleats. Manufactured from 3/16 and 1/4 inch CNC cut aluminum. The Rev-Solution will fix sagging running boards for good, offer solid footing and incredible snow evacuation. Extends fully into the forward footwell, opening the stock holes larger, and extends back over the rear suspension mount.
If you are looking for the ultimate in strength and snow evacuation without replacing your tunnel - this is it! $245.00 plus S&H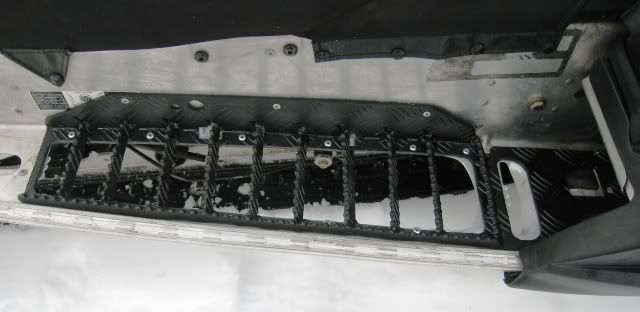 SNO FREE YAMAHA SUPER WIDE
- New design for RX and SX models. Widens running board, creates openings, and improves traction, all in a totally unique design.
Significantly widens running boards, adds two rows of cleats along outer edge, easy installation. Improves strength, and drastically improves traction. Retains stock heat exchanger location, with no removal required for installation. This modification is a huge improvement over stock, and the next best thing to a new tunnel. $220.00 plus S&H