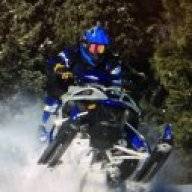 Well-known member
Lifetime Membership
Nov 13, 2002
252
57
28
52
So lotsa calls and web searching for a Sidewinder seat specific a High Rise. Zero High Rise disappointing as Im a bigger long legged rider that got use to the Boss High Rise on my old sleds, then TJ's High Rise on SCApex, plus WRP 2'' taller on MCX Nytro. Im old so easier on knees from taller position....lol


The great news is I talked with Robert at Seat Concepts. I did have to order the shorter winder seat as that's only option available. The seat comes firmer than the squishy stock seat, and is rated 165-265 pounds. With gear Ill be at the higher limits of their seat so Robert is having an even firmer seat made for me. Figuring prolly be about same in the seat riding height as the squishy stock seat..

Awesome customer service....

Cant wait to get the seat and get in the saddle time for better review....
If your in the market check out Seat Concepts....esp
if you're good going without a High Rise.
Maybe enough interest they design one.
Last edited: