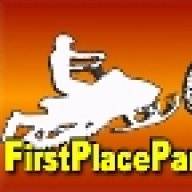 SnoWest Paid Sponsor
Premium Member
Nov 26, 2007
1,327
280
83
Check out the new Klim Goggles, they come in three styles and several lens choices.

Klim Goggles
PolyCarb2 Premium Lens:
KLIM
developed snowmobiling's most advanced lens system for the Radius Goggle. PolyCarb2 Premium Lens construction provides maximum durability to both exterior and interior lens surfaces, high-tech coatings and industry leading ventilation.
ZERO FOG Technology:
KLIM
pioneered the use of the first U.S. military-spec, fog-eliminating technology for consumer eyewear in the Radius Goggle. ZERO FOG Technology (ZFT) was developed in conjunction with suppliers and the treatments they apply to the facemasks of U.S. military pilots and special operations personnel. KLIM has brought a new level of clear vision to the snowmobile market through proprietary chemical superiority. Fogging is not only reduced with the KLIM Radius Goggle. It's practically eliminated.
FRESH AIR Ventilation System:
The AIRCHAMBER airspace in the Radius goggle is managed by the Radius Goggle's dynamic FRESH AIR ventilation system—perfected to maintain clean, clear air in front of your eyes and across the lens interior without drying your vision. In-frame directional intakes, massive lower and upper frame vents and substantial in-lens vents all combine to keep the KLIM Radius goggle's AIRCHAMBER restored with clean air. Combine the Radius Goggle with a KLIM F4 Helmet and you get the first fully integrated helmet and goggle ventilation system ever developed—the ultimate in comfort and clarity and the absolute best combination to fight poor visibility on the snow.
RADVENT Frame Vent Foam:
KLIM
, in conjunction with GORE Labs documented breathability and air-permeability performances of numerous frame vent foam structures. Through this research, KLIM found the perfect lens ventilation foam. Our RADVENT foam provides snow and debris-blocking properties with air permeability and breathability performance equal-to much less dense foams. This allows maximum air and water vapor to escape without allowing snow or other debris to penetrate into the AIRCHAMBER
CASE AND EXTRAS:
Thermal-formed rigid goggle case with internal foam padding and extra lens storage, Soft dual-fabric micro-fiber wet/dry goggle cleaning cloth and storage bag with separate chamber for extra lens storage
Last edited: