Nov 9, 2001
4,253
1,814
113
53
As the world of oil turns BRP had made claims last fall Amsoil and other oils other than its own will fail to adequately protect the Rotax E-Tec engine. BRP refused to release the study information that they used to make this claim. With the limited info they did let out it was found they
modified
the ECM to do more harm in a 25 hour test to replicate a longer real world test. I am posting here the REAL world test of these two oils with extensive tear down documentation to support it. Also there is a 3,469 mile real world test done that includes a tear down examination. This should put all the hear say to rest on oils. I CHALLENGE any oil company or manufacture to provide such a
thorough
test and PUBLISH it.
As for the fear monguring the manufactures are doing about voiding your factory warranty...that is settled here with this statement from Amsoil.....
."If an OEM, dealership or mechanic says using AMSOIL synthetic lubricants in place of the OEM will void the warranty, obtain a written statement to that effect and AMSOIL will contact them and resolve it"
I dont see any other oils making these statements!
I have provided a couple pages from the test and the full test
http://www.amsoil.com/lit/G3039.pdf
with color pictures in the links. If you want to challenge these tests please feel free but at least have the common sense to look at the tests and back up your arguement with facts or photo's. I will say that the formula for Interceptor has been around a LONG time and the manufactures are FINALLY making a oil that is close. Thanks to Amsoil for holding the bar high and them having to come to it! If not we would still be using crap oil from the manufactures.
**On a side note, Yes I do sell Amsoil However, this is not a sales pitch buy what ever oil you want! I will say that the XPS-2 oil tested very well and is not a bad oil. But you can see this for yourself when you examine the study. Its just nice to see a factual study done and published
3400 mile test
http://www.amsoil.com/lit/G3038.pdf
Complete study
http://www.amsoil.com/lit/G3039.pdf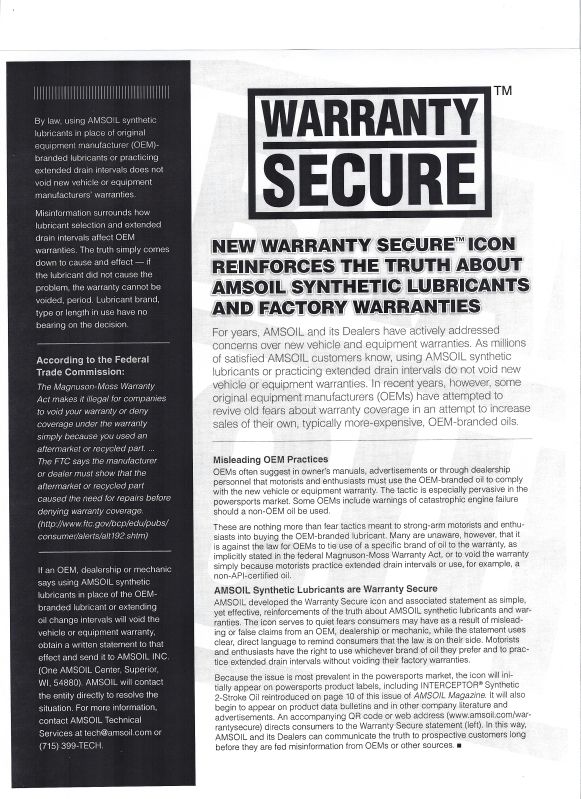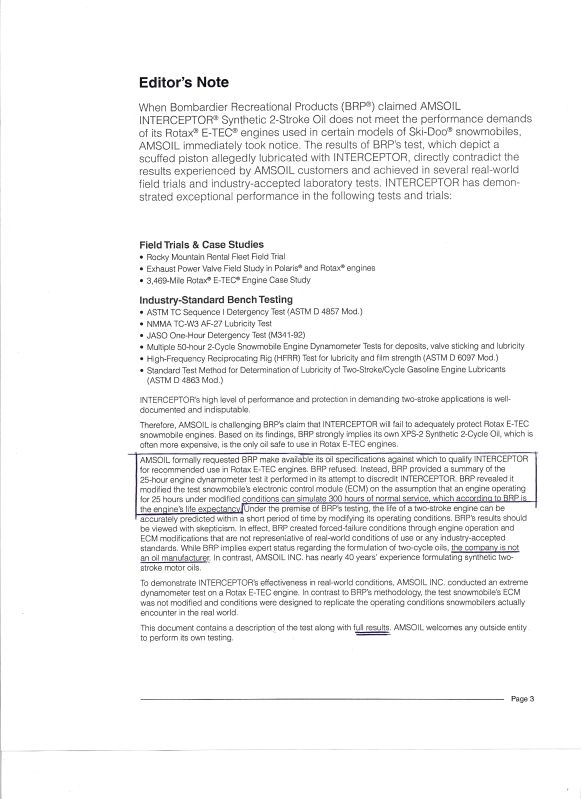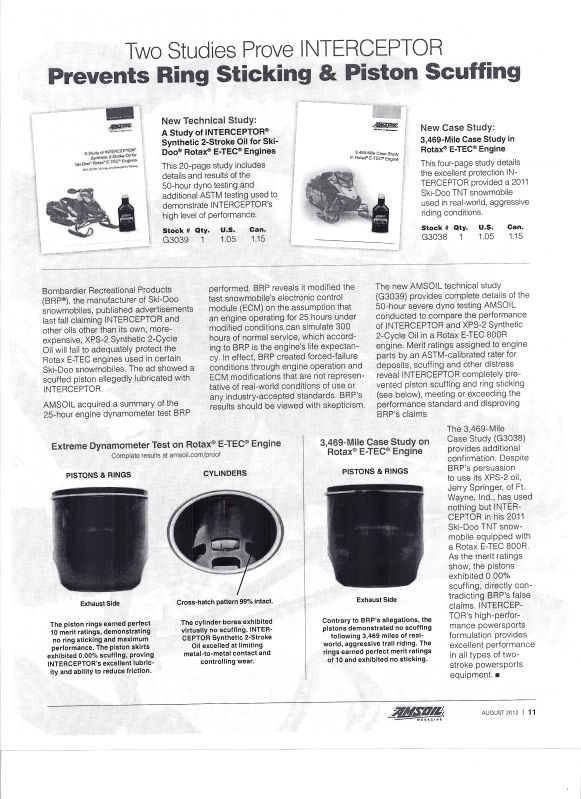 Last edited: