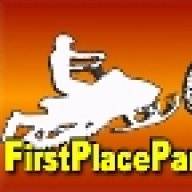 SnoWest Paid Sponsor
Premium Member
Nov 26, 2007
1,327
280
83
We have the Liquid Image All Sport Video Goggles $50, plus Free Shipping int he US, here is a link to the sale:
Liquid Image All Sport Video Goggles
Liquid Image All-Sport Video Goggles
Liquid Image has introduced an all season goggle ready for action no matter what time of the year you are riding in. The All-Sport HD Video Goggle films in 720P Hi-Def quality and takes crystal clear photos with a 12 megapixel camera. This new All-Sport goggle comes with everything you need for year-round use. They may be used in the summer for motorsports and also in the winter for snow sports.
Cutting edge image stabilization technology!
Same great features as the original Summit and Impact 720p Series camera goggles
Includes both single and dual lens for year round use
Goggles feature removable/replaceable face foam
Tear-offs, extra goggle strap, outrigger locks, camera wedge, USB cables, goggle, bag, rechargeable lithium ion battery, 4GB micro SD card, and a removable nose beak are also included to make this the best all-around value!
Replacement/Extra Lenses and accessories sold separately.