12-14-2016, 01:39 PM
Currently: one ski dreams

Join Date: Jan 2008

Location: Northern Utah

Basic Member

Age: 29

Posts: 560

Thanks: 28

Thanked 138 Times in 81 Posts

Experimental
---
This snowbird said experimental on the hood so I guess the name can just stay with it.
Some Ideas on this hawk are my own some are exact copies of things ive seen. My father-in-law and friends have been riding hawks for years so I had some good examples to look at how to do things and what needed fixed.
It started life as a 2004 503f snowhawk. The orignal owner threw a 700 Polaris in it and modded a few things. Since the orignal owner it went threw quite a few people that just couldnt get the hang of riding it then I got a chance to trade my turbo 800 for it.
What it looked like when I got it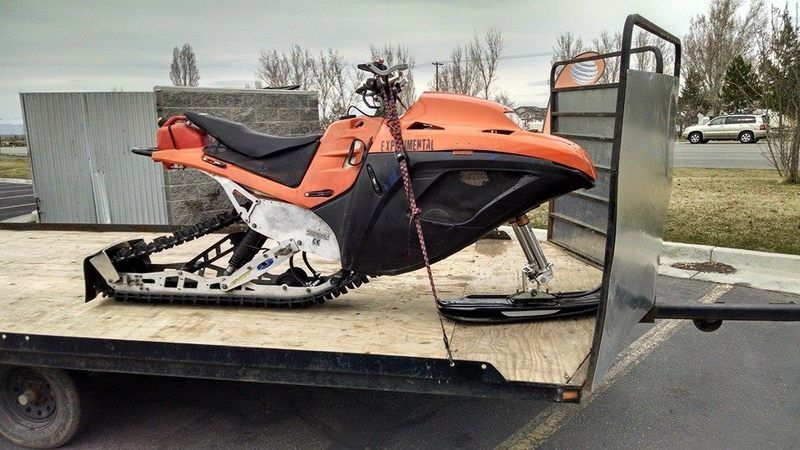 It was due for some serious maintenance so I started taking it apart and realized everything needed redone.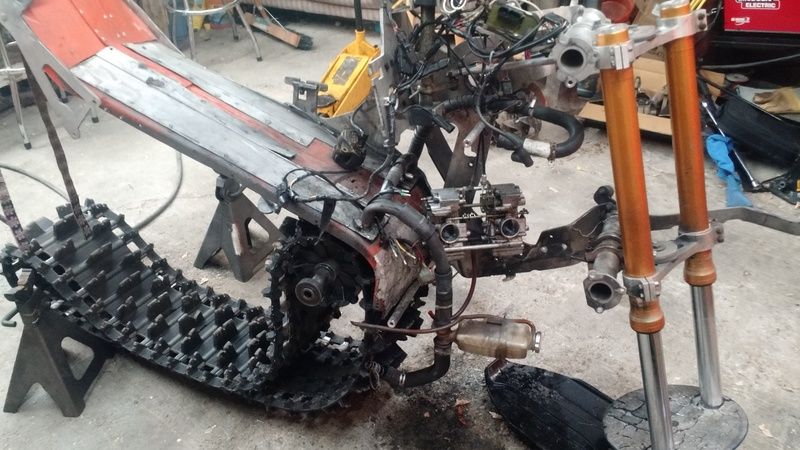 Then I got the idea to throw a Holz skid under it. Needed to trim some fat off of it first to fit in the hawk frame.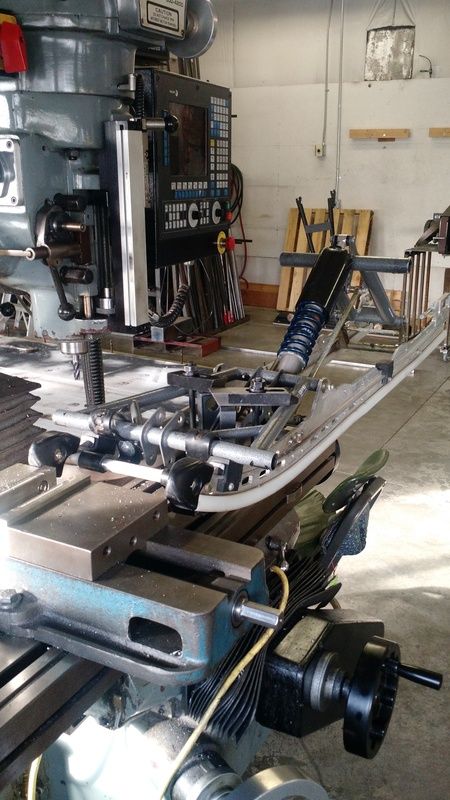 Thanks to Xtreme Machine with the track trimming.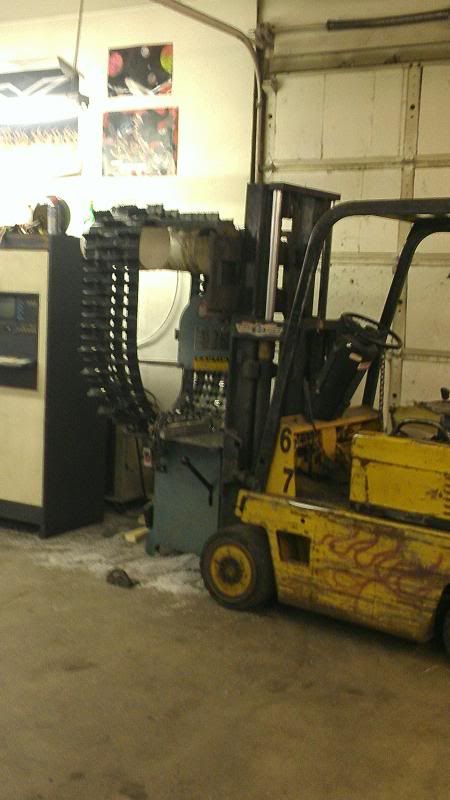 This is about the time I thought what did I get myself into.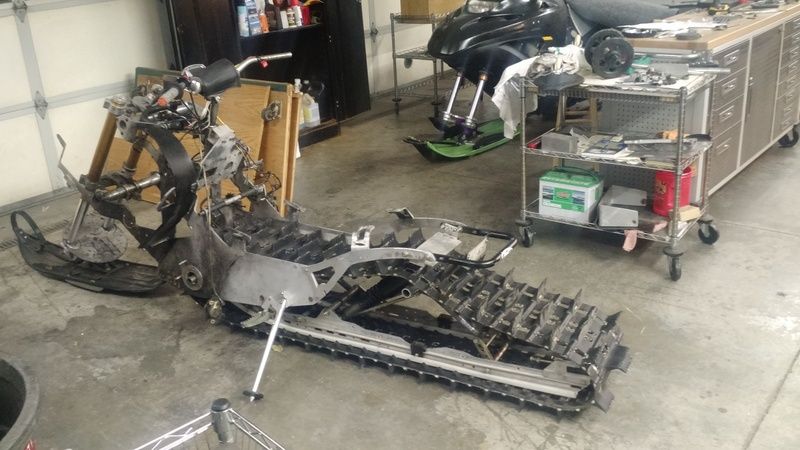 I had a hard time figuring out CTC of the holz skid but luckly a friend had put one under his hawk and with his help I got it figured out. His was from a Cat and mine from a Polaris so we couldnt use the same distance but I mocked this 2x4 up to make sure it wouldnt bind.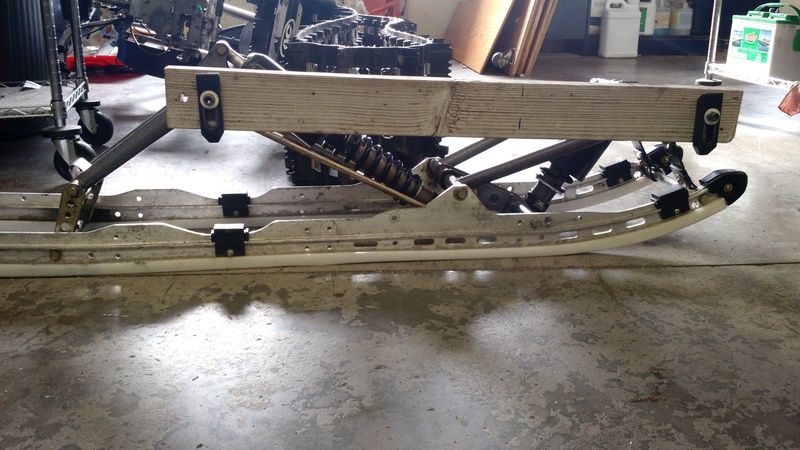 Got the suspension parts machined and under it. Now time to make a honda seat fit on it. Hard to tell but I re did the heat exchangers. Before the plastic held them on. Now they are riveted to some angle aluminum
Copied this design off my father in laws hawk but did a few things different. Cant take all the credit for it. The stock hawks feel like youre giving birth while you ride them. This mod helps with that.
Did a bit of frame modifying so it was easier to get the axle in and out.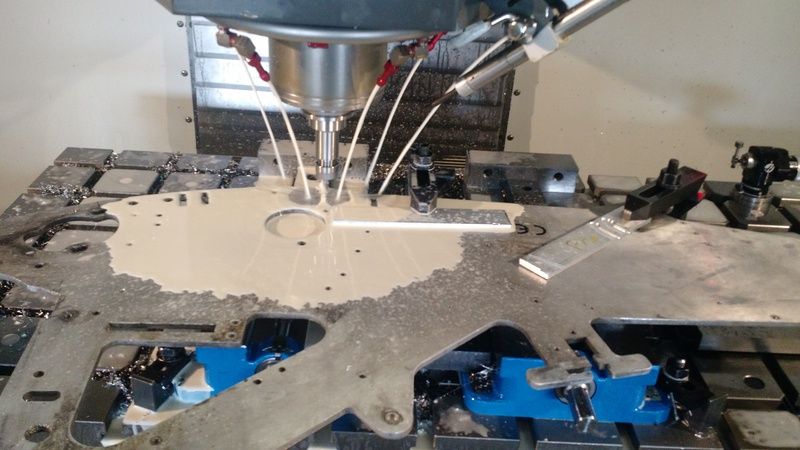 Then off it went to the coaters.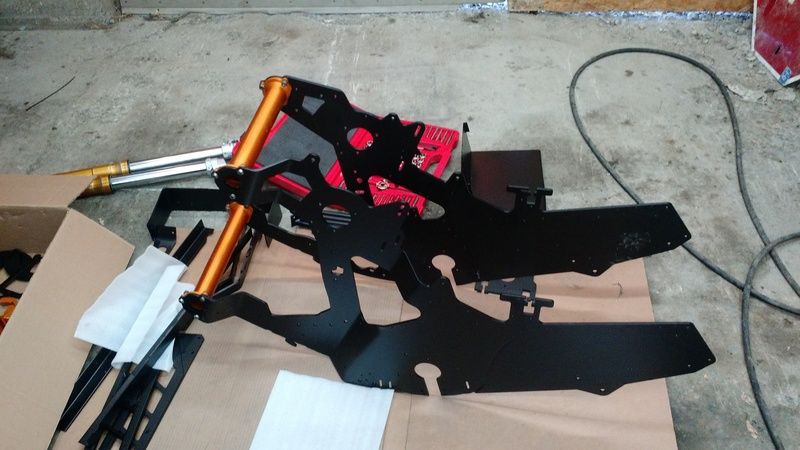 Re assembly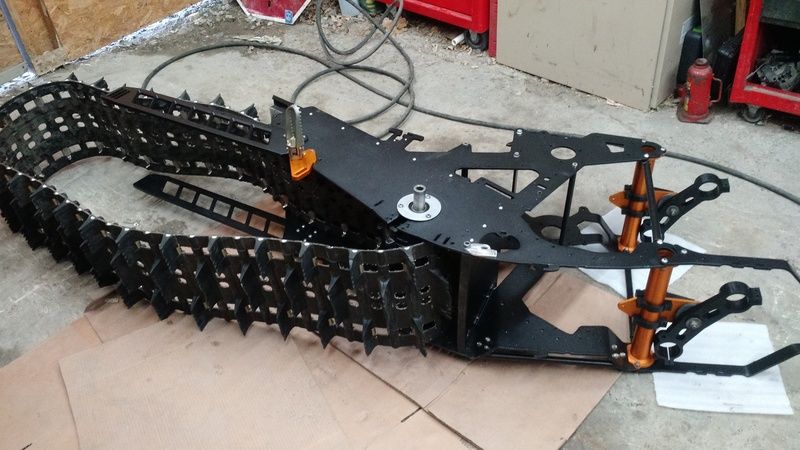 Finished product minus the bellypan/plastics
Then 5 mins into the first ride this happened....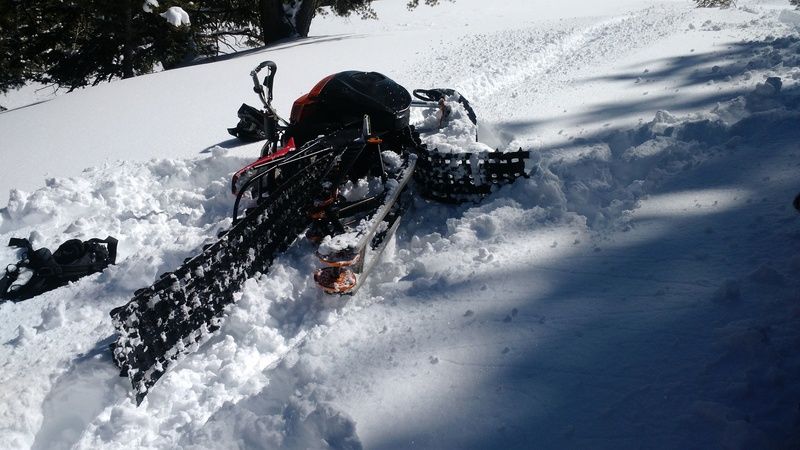 It was getting to be spring time so I decided to throw the stock suspension and track on and just ride it. I Had a blast on it and that 136 flew in spring snow.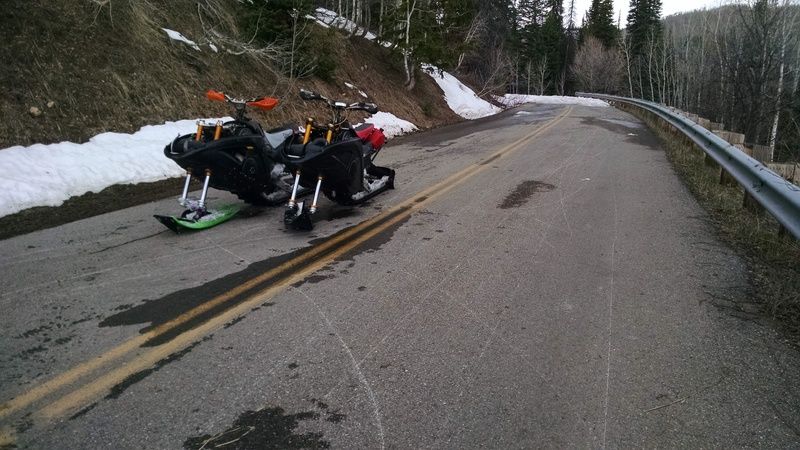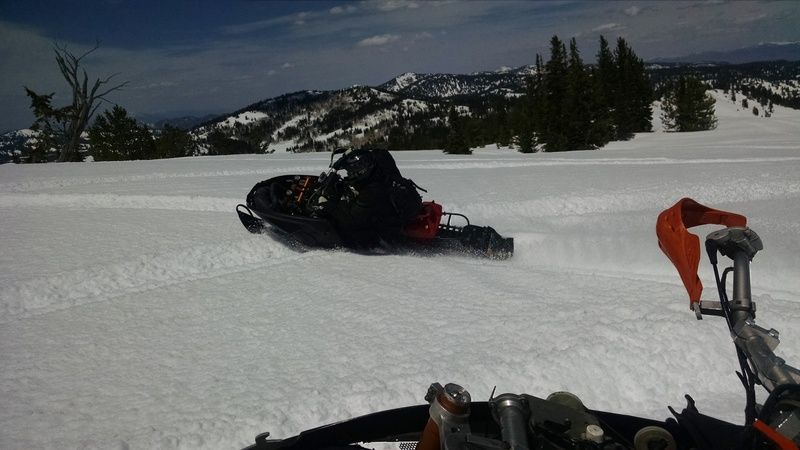 Now I went back to a 151 and holz set up this year with some ANTI stab rails. Hopefully I have better luck this year.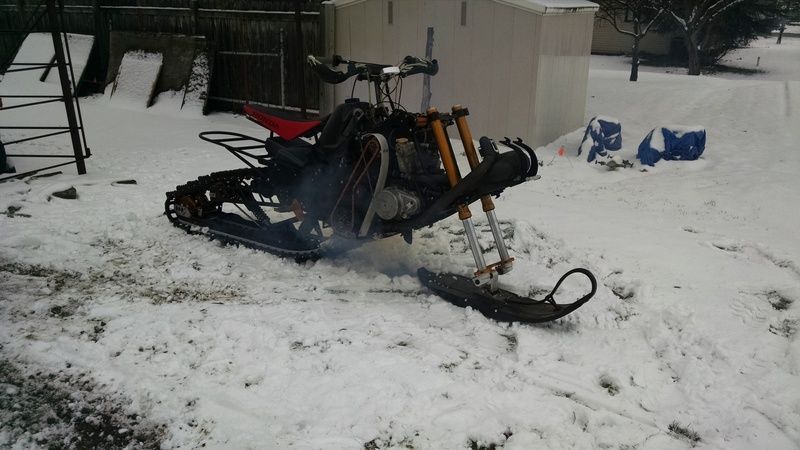 The Following 5 Users Say Thank You to NEWDUCK For This Useful Post:
01-08-2017, 08:08 PM
Currently: KEEP AN EYE OPEN WHILE YOU SLEEP

Join Date: Feb 2008

Location: Mount Vernon, WA

Posts: 1,448

Thanks: 548

Thanked 126 Times in 90 Posts

---
Any updates?
You may not post new threads

You may not post replies

You may not post attachments

You may not edit your posts

---

HTML code is On

---
All times are GMT -6. The time now is 10:55 PM.