09-30-2015, 04:11 PM
Currently: Busy Bulding The Giveaway Viper

Join Date: Nov 2006

Age: 50

Posts: 688

Thanks: 46

Thanked 494 Times in 207 Posts

Evolution Powersports Viper/7000 Turbo Reflash is complete
---
Here are the dyno results from Stage Tuning a 2014 Viper with 346 miles - the ECU had the 2015 update. First off, a big thanks to Terry for arranging to have himself, Tim and Dave for coming out to our shop last week and letting us stage tune on their sleds. Also a big congratulations to Terry for winning the IHRA, Summit Super Series....Import Eliminator!! After consulting with Terry and from our own experience, we felt the original 14 base file was the best for startup as it did not have the "kickback" that the 15 update and 15 sleds had. The kickback is what kills the starter and gear which can take out the engine. The 14 also had a better fueling calibration. We can base the tune on any year sled - 14, 15 or 16 - if a customer wants the tune based upon a 15 calibration, they need to let us know when they send the ecu in. By default the tune will be based upon the 14 tune. There are rumors that there will be another "update" from Cat/Yamaha this year. We will have to look at the changes to see if it is worth incorporating these into the flash.
As we already knew from our experience with the Nytro and the preliminary work we did with the Viper last year, the engine responds very well to additional timing, fuel revisions and higher rev limit. There are many options for customers depending upon what fuel they want to run. We have an 87 Octane tune with minimal timing changes, a 91 Octane tune with moderate timing changes as well as a 95 Octane race tune. In addition, there are stages with fueling corrections added depending upon what modifications have been done to the machine.
The tunes are up on our website now and we will put together complete packages in the coming weeks. We are offering all TY members a 5% discount on all tunes & packages and a 10% group buy discount (3 or more).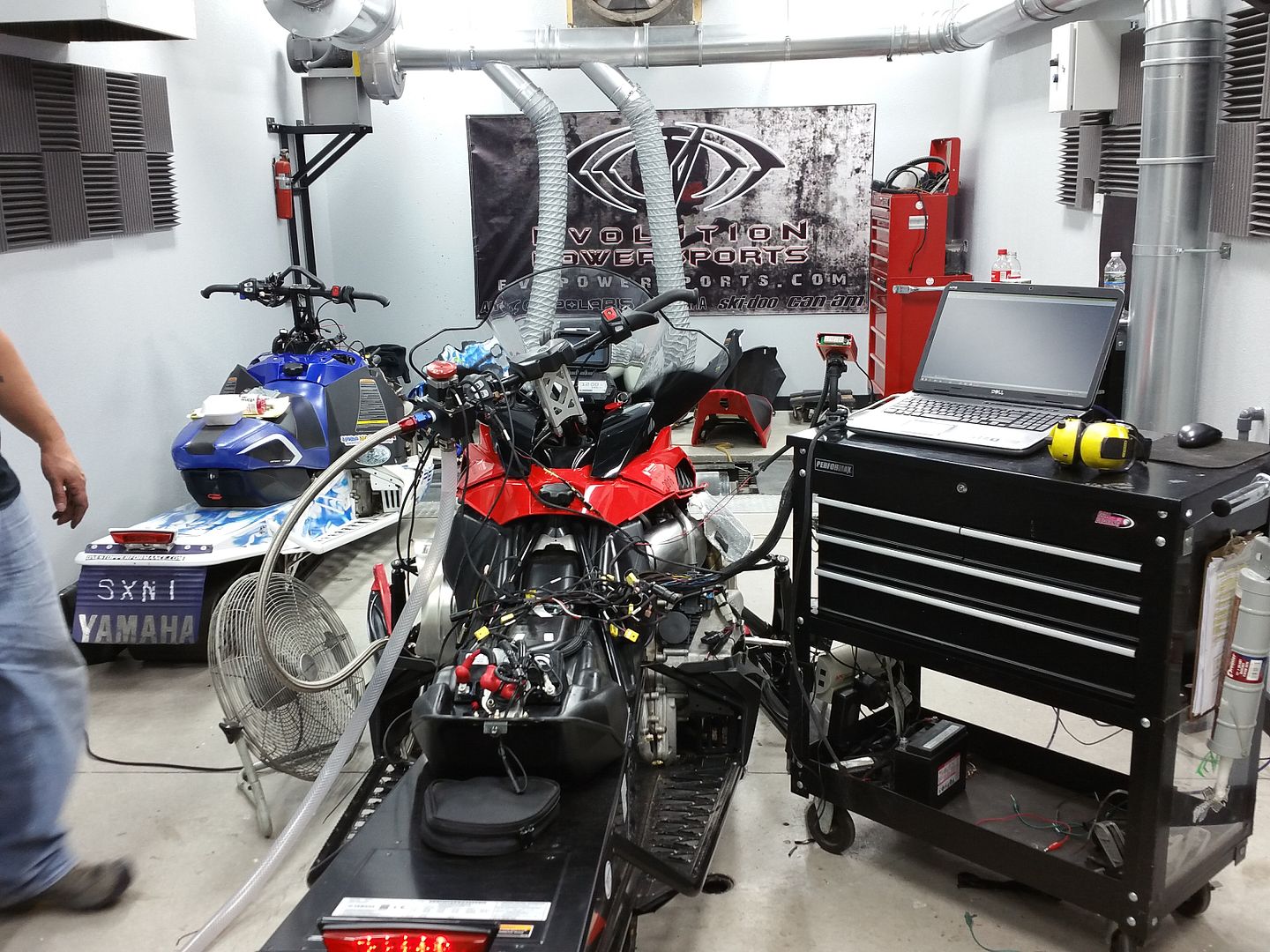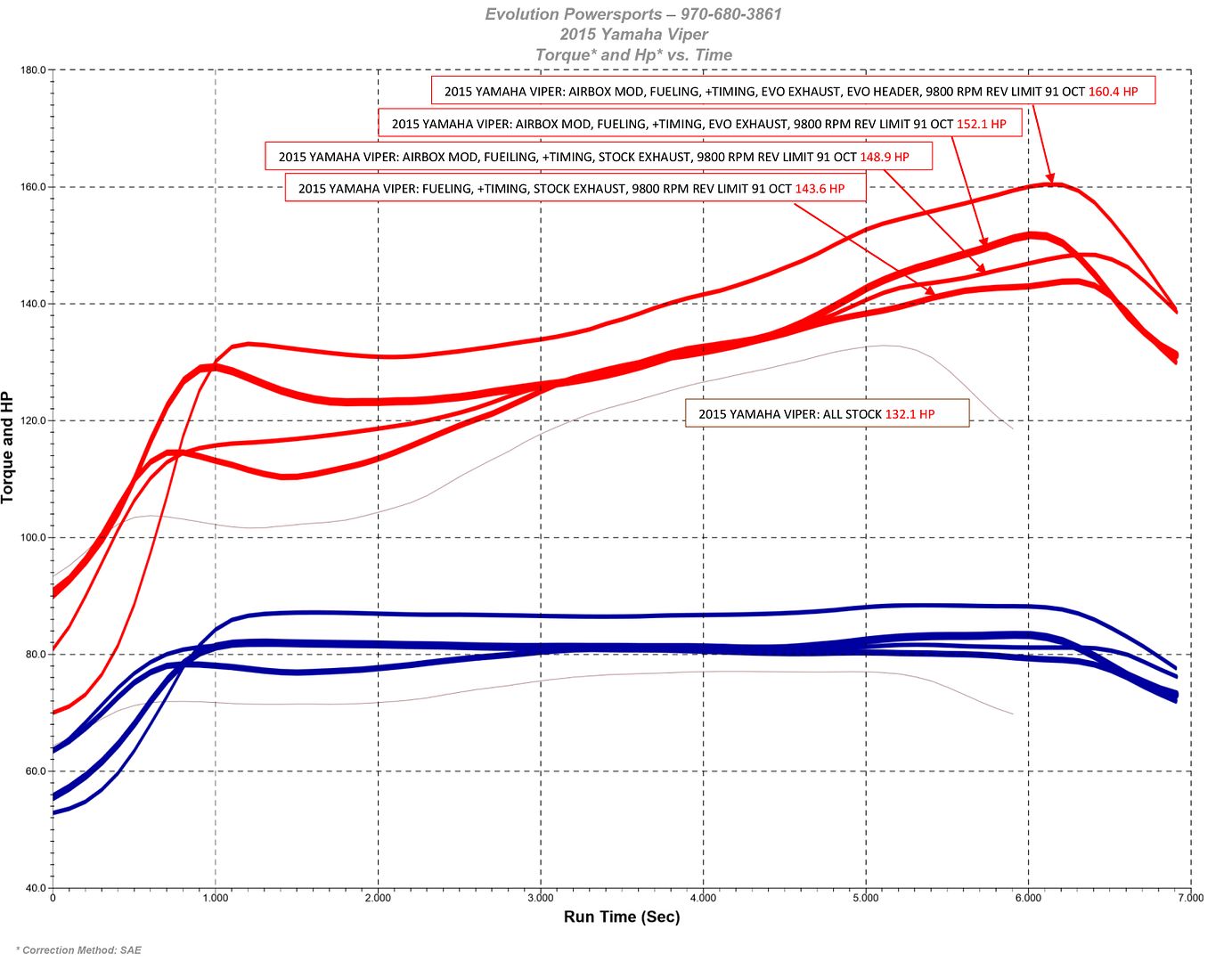 __________________

www.evopowersports.com
www.evoms.com

Like Us On Facebook!
09-30-2015, 05:27 PM
Currently: Husky Powered, Woof Woof

Join Date: Nov 2008

Location: Rigby, Idaho

Age: 55

Posts: 72,513

Thanks: 12,276

Thanked 15,483 Times in 7,334 Posts

---
My ECU is coming out and heading back to EVOPS for updating!!
__________________
You may not post new threads

You may not post replies

You may not post attachments

You may not edit your posts

---

HTML code is On

---
All times are GMT -6. The time now is 01:53 PM.