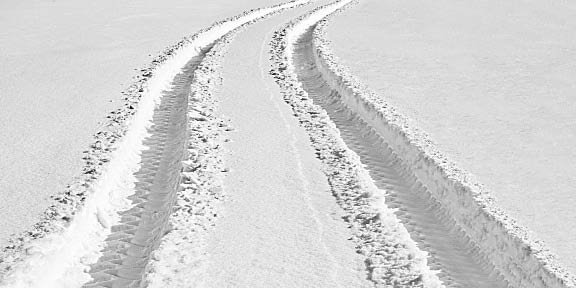 There's a new blanket of fresh, untouched powder and you can't wait to be the first one to lay tracks down. The sleds are loaded, your gear is in the truck and you're ready.
But the new snow that fell in the mountains also covered the valley and the roads on the way to the mountains. You can still get to the mountain, but if you want to get there safely, here are five tips to help you do so.
1. SLOW DOWN. When you see snow, ice, slush or packed snow on the roadway, traction will be reduced. This includes the ability to start, stop and make turns. Whether you use the accelerator, brakes or steering wheel, do it smoothly and slowly. Start stopping sooner and avoid waiting to the last possible moment to stop. When you figure out you can't stop, you may be on the other side of the intersection or worse, in the path of an oncoming vehicle.
Be careful when crossing bridges and overpasses. They tend to freeze up sooner than the roadway. Be careful in areas that are in the shade. Fresh snow can provide traction, but packed snow can be as treacherous as ice.
2. Wear a seat belt. Statistics tell us that seat belts save lives. The odds of surviving a rollover crash are much greater if you are restrained inside of the vehicle. Wearing a seat belt keeps you from striking objects inside of the vehicle or going through the windshield.
You should hit the airbag instead of the airbag hitting you. The airbag deploys at 200 mph. Keep children restrained in age-appropriate safety devices. The law also requires occupants to be restrained.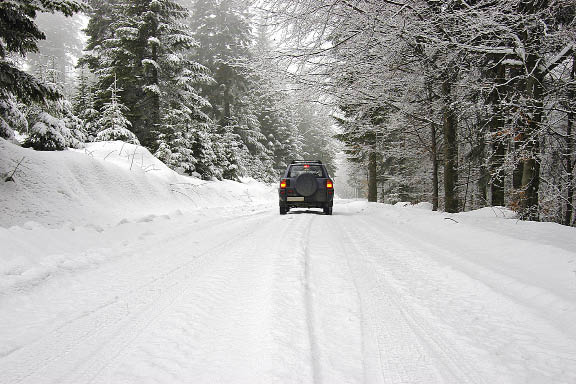 3. Give yourself plenty of time to arrive at your destination. Watch weather and road reports in the area you plan to travel to and through. If the forecast calls for severe winter weather you may want to rethink your travel plans. Tell someone of your destination and your proposed route of travel although that may change due to weather conditions.
4. Make sure your vehicle is prepared for winter weather. Have your vehicle checked, including the fluids, battery, charging system, lights and wiper blades. Wipers tend to be forgotten until they are needed. Check the tires for the proper inflation and tread depth. Tires with the proper tread depth provide better traction on adverse conditions.
5. If you have the terrible misfortune to get stranded in severe weather, stay with your vehicle. If you leave the roadway, try and go off in a straight line forward. There is protection in the front end of the vehicle. You may also be able to avoid a rollover. Run the heater in short intervals to stay warm.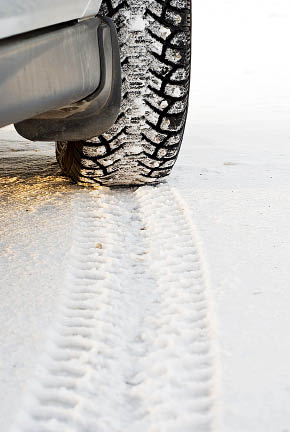 Make sure to keep snow from building up and covering up the exhaust pipe. Carbon monoxide poisoning could occur. Keep an emergency kit in your vehicle. Include items such as a first aid kit, food, water, flashlight with extra batteries, extra clothes, boots, socks, gloves and other items that you believe are necessary.
Carry a cell phone along with a charger. Calling for help could save you from a long night or two in the snow. Most 911 systems can pinpont your location.
Above all, drive safely and arrive alive.