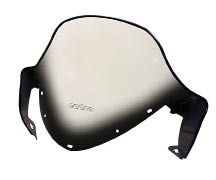 PowerMadd has added one additional windshield to its Polaris IQ line. The latest windshield is the Tall. It adds an extra 1 inch of height over the Mid and 2.5 inches over the Low. It will come clear with black graphics.
You can view the full line of IQ windshields http://cts.vresp.com/c/?PowerMadd/a12107ff2f/4418e50045/50269f9df0 HERE.
The Tall fits 2007-13 Polaris IQ and 2007-11 Polaris RMK and Switchback models.
The windshield retails for $90.
Contact PowerMadd 462-8465 or www.powermadd.com.