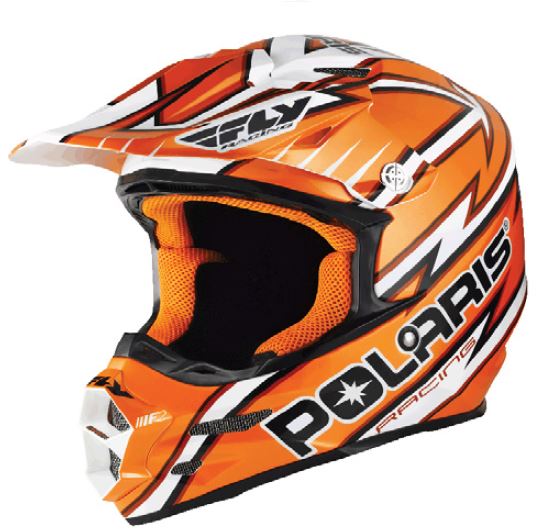 Riders enjoy the ultimate combination of premium features with this Fly F2 Carbon Snow Helmet: light weight, outstanding coverage and protection and tremendous comfort. The carbon fiber/Kevlar shell materials deliver protection and light weight so a rider's neck isn't strained during a long day of riding.
• Color: Race Orange
• Sizes: XS-2XL
• Shell: Composite construction shell made of aircraft-grade woven carbon fiber and Kevlar composite materials for superior strength and incredibly light weight; dual density EPS (Expanded Polystyrene) liner, one layer softer and one slightly harder, combining to provide more progressive impact absorption for different levels of impact
• Vents: Multi-port air induction cooling system features 11 intake and four exhaust vents to create strong airflow to keep a rider's head cool; also has tri-vent goggle anti-fog vents (three air intake vents above the goggle eye port that draw air away from the goggles to help prevent fogging)
• Interior: "Quick Snap" washable comfort liner and cheek pads can be removed quickly and easily and cleaned to keep the helmet fresh; the plush liner absorbs sweat, provides impressive ventilation
• Additional Features: Comes with breath deflector and rubber vent plug kit; custom molded rubber trim with protective nose guard; lightweight aluminum hardware for superior strength and light weight
• Safety: Snell M2010-, DOT- and ECE-approved
Contact Polaris www.purepolaris.com or visit any Polaris dealership.