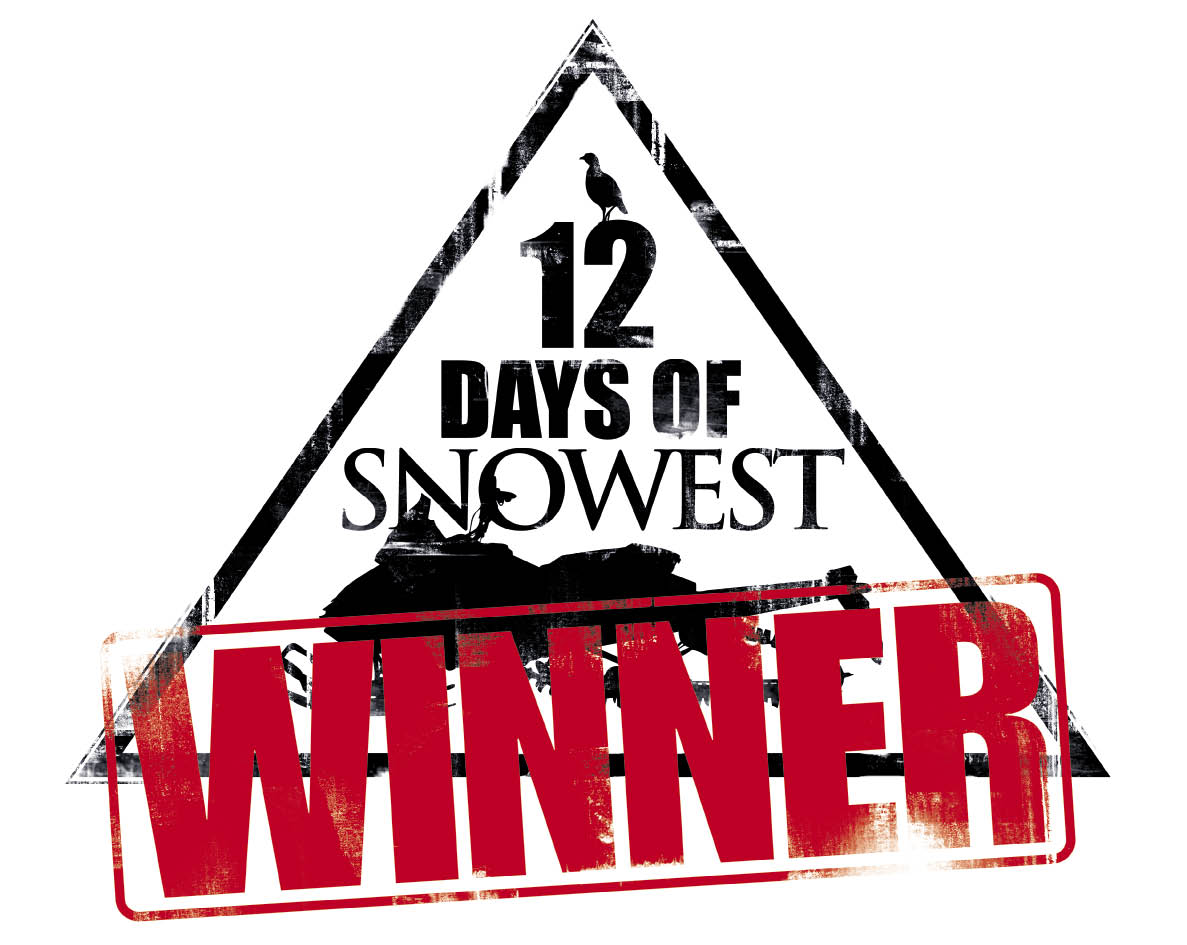 It could have been the all expense-paid trip to Canada, or spending three days snowmobiling in some of the most exciting locations in North America, or winning a 2013 Ski-Doo Summit 800, or even just being selected from the thousands of snowmobilers who participated in the 12 Days of SnoWest contest.
But for Dan Merritt, just being able to witness a great rider attack extreme terrain was the highlight of his trip to the Carl Kuster Mountain Camp last April.
"I really enjoyed watching good riders," Merritt explained. "I will never be that good … but I hope I can take away enough to make me a better rider."
For three days Merritt received personal instruction from Kuster—just part of his grand prize in the 12 Days of SnoWest contest. Although hundreds of snowmobilers received more than $50,000 worth of prizes, it was the grand prize that featured not only winning a 2013 Ski-Doo Summit 800, but having one of the West's premier snowmobilers offer personal instruction on how to get the maximum performance out of it ... not to mention the all-expense paid trip to the Habanero Lodge in Malakwa, BC.
Kuster's riding camp is designed to provide a unique one-on-one instruction experience for snowmobilers. Kuster tailors his riding course to the level of those he's teaching, pushing them just beyond their comfort zone. For three days Merritt was able to receive non-stop insight to make him mentally and physically better prepared for extreme riding.
For three days Merritt rode with Kuster, studying his riding techniques and learning first-hand from one of the industry's top terrain rider/instructors. Merritt found that riding in terrain can be somewhat intimidating … but also that once you start breaking the technical riding down into segments, what once appeared impossible is now something that can become somewhat routine.
Another great thing about Merritt's experience is that all of his riding was done on a 2013 Ski-Doo Summit—much like the new snowmobile he will be picking up this fall.
Merritt is a 49-year-old battalion chief for the Missoula Rural Fire District and has been a snowmobiler since 2004.
Oh Canada
CKMP is located in the Monashee Mountain Range of British Columbia. With an annual snowfall of more than 60 feet, this area is considered British Columbia's top snowmobiling destination.
Kuster purchased a large portion of land with a small lodge to provide a staging area for his commercial snowmobile training business. With a history in snowmobile racing (Kuster has won two gold medals at the Winter X Games) Kuster uses his vast knowledge and experience in snowmobiling to provide a higher level of rider training. His idea for a "Mountain Park" stemmed from his passion for the backcountry and his love for recreational motorized vehicles.
The Habanero Lodge is located about 90 miles north of Kelowna, 50 miles southwest of Revelstoke. He also uses two other locations depending on the snow season.
The mystic about Canada is in the height of the mountains (not necessarily elevation). Where most western snowmobilers are used to starting at 6,000 feet in elevation and riding up to 10,000 feet, British Columbia is an area where the base of the mountains starts at about 1,500 feet elevation and climbs up over 10,000 feet. Thus, the mountains are not just 4,000 feet tall, but more than doubled.
When snowmobiling began to become a popular recreation activity in the 1970s, most riding started in the lower elevations. Due to snow depths, most of the riding was restricted to trails. But once the technology finally caught up to the snowmobile industry (read more power and deep profile tracks), then the riding climbed out of the treeline and onto the steep slopes.
The country near Revelstoke, BC, is vast and endless. From any given mountain peak you can see unlimited riding possibilities. Although there are those popular areas where snowmobilers tend to congregate, there are so many little drainages and play areas where you can go to find fresh untracked snow.
For Merritt, his first experience riding in British Columbia was well beyond his expectations. As he mildly put it after three days of riding, this country just goes on forever. It can be very intimidating, very daunting.
Day 1
Although Kuster was eager to offer instruction, he wanted to get a feel of the riding level of this small group consisting of himself, Merritt, Steve Janes (SnoWest Magazine) and Mikael Berntsson (photographer).
About midway between Malakwa and Revelstoke on highway BC-1 is an area just south of Three Valley that features a very scenic ride.
As with most "locals," Kuster treats this particular location as one of his secret play areas and wouldn't offer detailed information about its location. But let's just say it offers a great look down on Revelstoke and puts you up next to some of the various glaciers that are scattered across British Columbia.
Most of the first day's ride was designed to see some country. It was a mellow ride to allow Merritt to get familiar with the Ski-Doo … after all, that's what he will be riding this winter.
The group would ride a ways, then Kuster would take the time to point out features in the area that made it unique. He would also explain how to read the snow conditions and what to look for to avoid dangerous situations. He would also show Merrit the features of the new Ski-Doo—adjustments that could be made to fine-tune handling and performance.
Kuster made it a point not to overwhelm Merritt with information—just a little here and a little there. In fact, prior to the ride Kuster only offered two riding keys: 1) Take time when riding into a new area to look around and make a mental map of the terrain layout (notice terrain features that you may want to explore … and terrain features you certainly want to avoid); 2) Always maintain momentum (a moving sled is less likely to spin out than a stopped sled).
As the day progressed and as Merritt became more familiar with his sled, Kuster started taking more aggressive lines and climbs—forcing Merritt a little bit out of his comfort zone and allowing him to build more confidence in riding in more extreme terrain.
To avoid overwhelming Merritt with continuous white-knuckle riding, Kuster found areas throughout the day where Merritt could park and rest while Kuster and the others could play around on the terrain features. And Kuster would put on a show by creating jumps from any and every bump in the snow—sending his sled soaring through the air like a guided missile, only to gracefully land several dozen feet away as though it was a scripted event.
It was a great day for photos, a great day for riding and a perfect day for this once-in-a-lifetime experience.
Day 2
Although you would always want clear blue skies for snowmobiling, there is a reason British Columbia boast such an impressive snow depth … it snows. And the second day fell upon a new storm front moving into the area which would last through the remainder of the trip.
With a low cloud cover which hovered throughout the area, Kuster knew that the best option for riding would be in the trees. Eagle Pass is a very popular destination that features a combination of steep terrain and open hills. In previous years, forest fires had burnt a large area in Eagle Pass, leaving behind an area scattered with charred trees, stripped mostly of their branches, that serve as a stark contrast with the pure white snow.
In other words, Eagle Pass represents the perfect riding location in flat light. You have contrast with the darkened trees. You don't have to fight tree branches as you choose lines up the slopes.
The trailhead for Eagle Pass is off BC 1 at a highway maintenance gravel pit area on the East Perry River forest service road. The trail in is about 15 miles which dumps out at a place called Gas Drop. Since it was a Thursday, we were the only ones to drop our gas cans prior to heading cross country through the trees and into the various meadows and snow-covered lakes of the area.
For Day 2 riding keys, Kuster instructed Merritt to "break things down into steps."
Kuster said to always try to square up to the slope, especially if you don't know the area, so you don't shoot over a ride and fall 1000 feet off a cornice. Also, you want to see where parts of the hill levels out. That way you can ride from one level area to the next—allowing you an opportunity to stop, regroup and reassess your line.
Kuster said the same holds true in descending a steep slope.
By midway through the second day, Kuster was offering a little more advanced training, such as how to drop off cornices. The reason for this, as Kuster explained, is sometimes you may find yourself in a position where the only way out is off something steep. It's better if you have a comfort level of knowing that you're capable of making such a drop.
"I think the one thing that really made a lot of sense to me was to break up the terrain into segments," Merritt explained. "Always leave yourself with some outs. Let the terrain work to your advantage."
At first, the cornice drop was something that challenged Merritt a little farther than he was willing to go. Although the cornice Kuster selected was relatively safe—more of a vertical face than a curled face and with a gentle roll-out at the bottom—the flat light gave it the impression that you were dropping off the face of the earth.
"When it came time to go off the cornice, all I could think about was my three kids and the fact that I have to be at work Monday," Merritt explained. This would have to be a lesson that would be pushed back to the third day of riding.
Day 3
On the final morning of the third day of riding, Kuster chose to return again to Eagle Pass because of the visibility. It had rained most of the previous day and night in the lower elevations, taking its toll on snow levels near the trailhead.
The lower end of the East Perry River trail had patches of dirt, mud and solid ice blended into the snowmobile trail. Since it was late in the season (mid-April), the grooming had ceased and moguls were starting to multiply, making the ride more of an obstacle course.
What made the 15 miles bearable was the knowledge of the deep snow and great riding that await at the top end of the trail. By the third day, Merritt had improved his confidence on the Ski-Doo and was becoming much more aggressive, even through the bumpy trails.
Again, when the group reached Gas Drop, ours were the only cans tucked off the trail. On the trip out later in the day, Gas Drop showed why it acquired such a name. There were more than two dozen red plastic fuel containers littering both sides of the trail.
On Day 3, once again Kuster worked with Merritt to improve his riding techniques and increase his ability to recognize and read the terrain. More challenging lines were followed. A lot more sidehilling was required. And ultimately, a cornice was dropped.
By the time Merritt headed out, he was confident that he would be ready to take his new Ski-Doo Summit 800 out this coming season and continue to expand his riding abilities.
In all, Merritt logged about 135 miles in the three days. But his experience wasn't just limited to the time he spent on the snow.
For three days Kuster and his small staff at the Habanero Lodge were most gracious and accommodating. Kuster brought in a professional chef, Dana Root, to do all cooking for the group throughout the three days. And it must be noted that the meals where as impressive as any five-star restaurant.
Kelly Grant serves as Kuster's assistant and makes certain the snowmobiles are all in prime condition for each ride. Tony Parisi was also brought in on the third day to assist in guiding.
Indeed for Merritt, it was an opportunity of a lifetime … sort of like a Christmas wish come true. And he's already envious of this year's 12 Days of SnoWest winner. And you can bet he'll have his entry card filled out … just in case lightning strikes twice.