This information was supplied by Jason Koskela, product development and testing coordinator for Team Industries.
1. Take your "belt removal tool" from your tool kit and thread it in the clutch far enough to get sufficient slack in the belt so it can be removed. Then loosen and remove stock retaining bolt and remove OEM Team clutch from machine.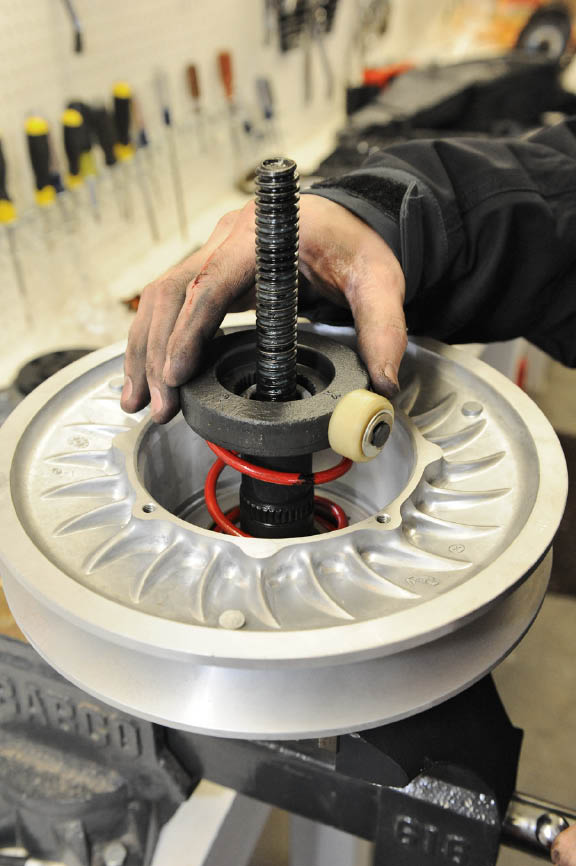 2. Here we are installing the spring in the new Tied clutch.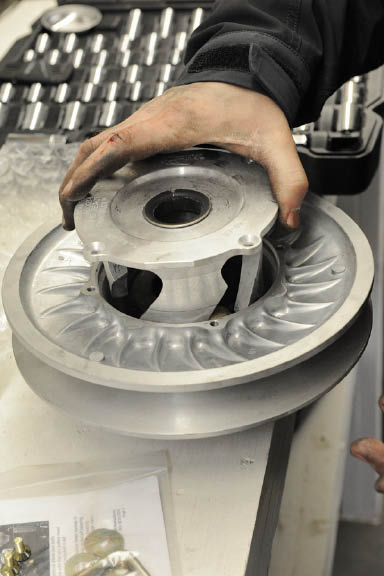 6. Now you need to line up helix angles on the roller assembly. Start rollers into milled slots leading up to the pin-stamped angle.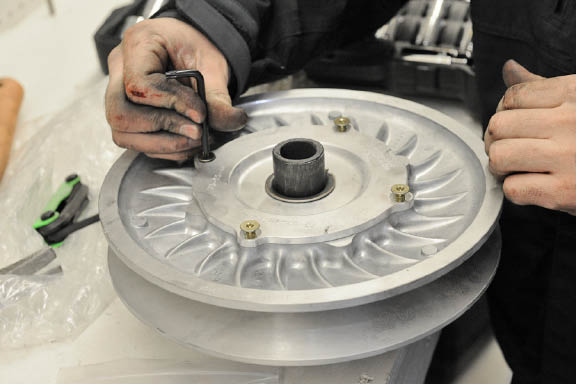 7. Tighten the four t-27 torx screws with supplied L-shaped wrench hand tight.