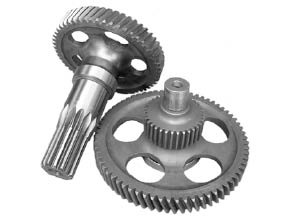 The planetary, sun and ring gears have been redesigned to take the thrust load away from the thrust washers of the planetary cage, which was a weak point for all those customers with big bore and turbo kit applications. The torque rating is 12 percent more than stock gears. Lastly, the input and transfer gears are windowed to improve oil flow to the rear bearings, enhancing reliability.
The kit comes in three common ratios: 55/65, 57/63 and 59/61. It can be applied to the 2004-06 Diamond Drive (all models) forward gear case and the 2007-11 Diamond Lite Drive gear case (M and X-Fires).
The kit retails for $554 or can be ordered in the Diamond Lite case assembly for $799. Contact Black Diamond Xtreme (507) 824-9966 or www.bd-xtreme.com.