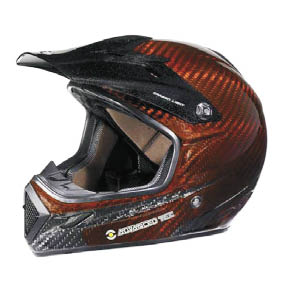 When it comes to lightweight helmets nothing matches the BRP XP-R Carbon Light, which is 25 percent lighter than all other helmets in its category. New this year will be two more colors, Blaze and Bronze, to complement the popular black.
The XP-R features Multi Directional Carbon Fiber (MDCF) construction using carbon and aramid fibers to form a super lightweight, yet extremely strong shell with the weight of a size large at about 1275g. A tool less multi adjustable wide front peak incorporates an anti reflection sticker on the underside to reduce glare. A large flexible nose deflector is included with each helmet for great wind protection and the integrated rear fin helps with stability at speed.
With 10 ventilation points, air flow through the helmet to keep you cool is a sure thing.
The helmet retails for $449.99/$499.99. Contact BRP www.ski-doo.com.