Octane Addictions' Tyler Johnson knows how to throw a party. His freestyle show, held on Saturday evening after the day's racing and exhibit hours, during the World Snowmobile Expo, draw enormous crowds of spectators. Some of the biggest names in snowmobile freestyle showed up for the event, including Sam Rogers, Cody Borchers, Dane Ferguson and Kourtney Hungerford—the sport's pioneer.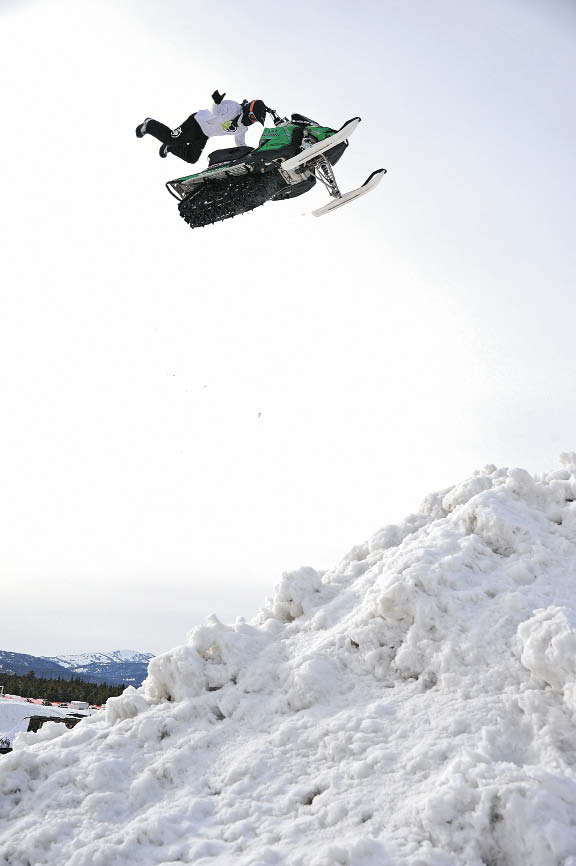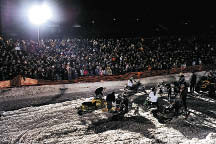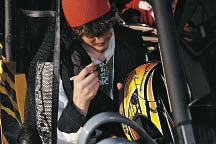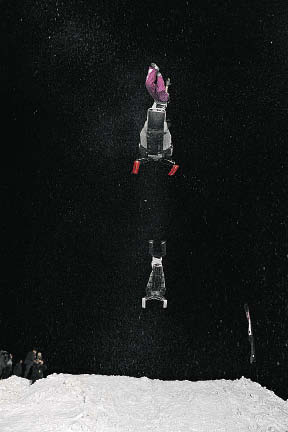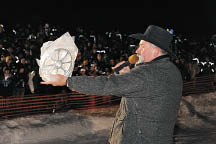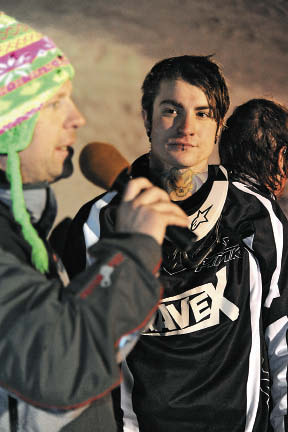 Fans got to see Dane Ferguson successfully attempt to break the record for longest distance snowmobile backflip. And help raise money for Whitney Hungerford, who racked up a pile of medical bills following an accident earlier that season.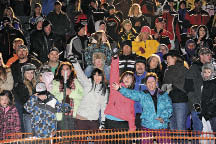 Octane Addictions and Paul Thacker are bringing freestyle into the new year. You can catch the New Year's Eve Freestyle Blowout at the Target Center in downtown Minneapolis, MN, on December 31. The event starts at 7:30 pm and will be an extravaganza of motorcycles, snowmobiles and quads all going upside down at the same time. Dane Ferguson and Daniel Bodin, along with quad expert Jon Guetter, will join some of FMX's top riders for the New Year's Eve party.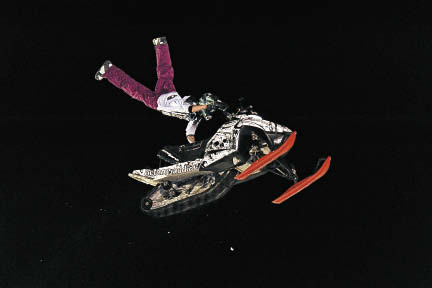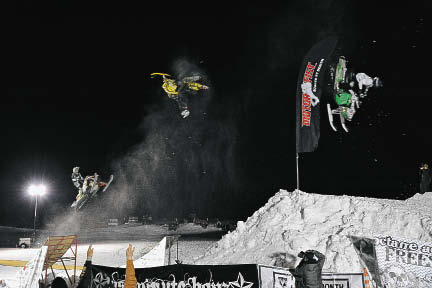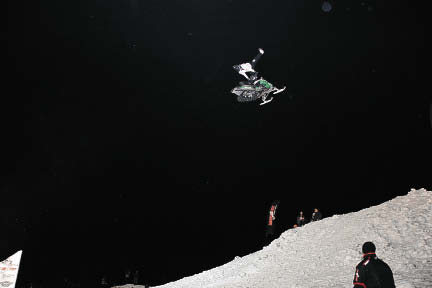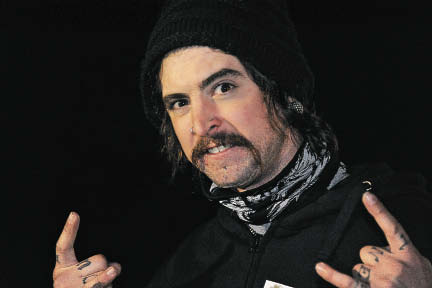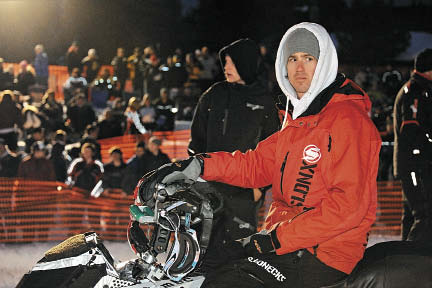 For more information, check out www.octaneaddictions.com.