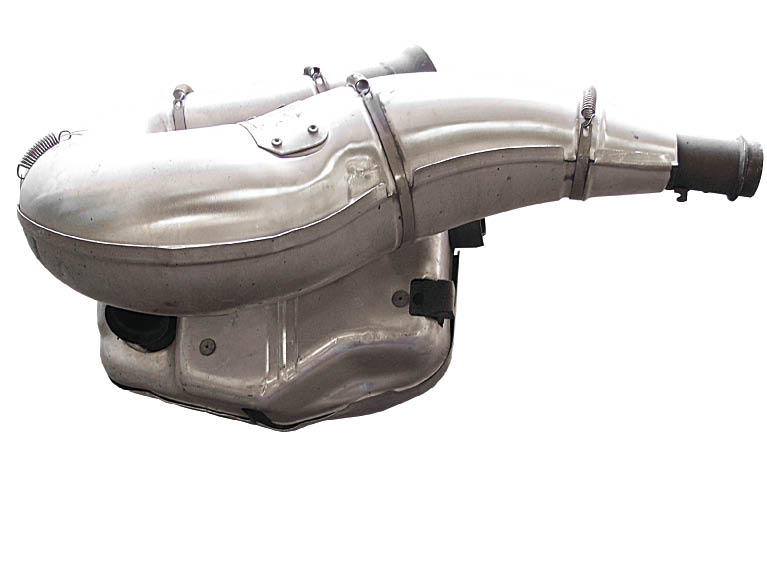 In recent years, factory snowmobiles have evolved from common 500 plus-pound/135 hp machines into 450-pound/165 hp sleds. As a result, the inexpensive light weight parts like chromoly and aluminum have become standard issue for the manufactures, making lightening your sled harder and more expensive.
The great news is, there are still products available that will lighten your new sled and not "break the bank."
The first thing I would look at would be an exhaust
pipe and lightweight silencer. Typical weight savings are 10-15 lbs. in some cases and you will see an increase of 5-16 hp, depending on the model. The cost of this mod will run $600-900.
Next I would look at a lightweight seat. The ergonomics of new snowmobiles have improved over the years with a more forward rider position and higher seating, resulting in a more comfortable riding position. With that said, there is always room for improvement. I feel Boss Industries has the leading edge when it comes to aftermarket seats. With a little
higher seating position on some models and, of course, lighter seats you will see a 4-9-pound weight savings at a competitive $400 price tag.
Plastic have evolved with new materials and processes to form and mould lighter hoods and panels. Changing out a set of panels or a hood can result in 6-16 lbs of weight reduction with a trick personal look to your new toy. Cost is around $300.
Titanium has always been an exotic material left for the elite sled builder with a price tag most would cringe at. As I said earlier, with the evolution of new materials and processes it has become surprisingly affordable. A lightweight bolt kit with a typical 3-pound weight savings will cost about $370. Titanium will not tarnish or rust while providing excellent strength and good looks. I use it on every build I do now and have had excellent results.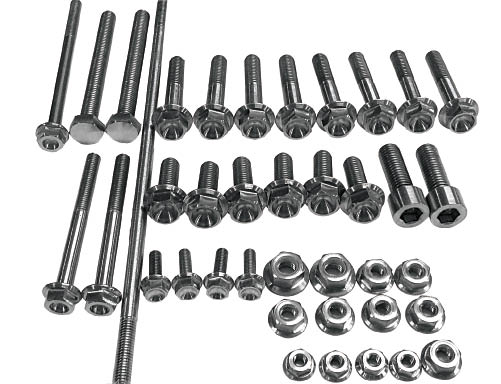 Hiperfax sliders are a great way to increase slider life and shed some weight. Hiperfax material has a melting point of 750 degrees F compared to the factory ones of 300 degrees F. This increase allows the user to remove inner wheels on the rear suspension, dropping anywhere from 4-8 lbs of unsprung weight and also giving you even slider wear. You will need a set of rail mounted ice scratchers to provide some cooling and lubrication for those long trails to the alpine.
I have used this upgrade myself for 10 plus years and
typically Hiperfax last 3-4 1000-mile seasons. Cost will run $178.99 for the Hiperfax and $39.99 for scratchers.
For more information, contact Juse, owner of Absolute Power & Performance, (780) 460-9101 or www.abspow.ca.