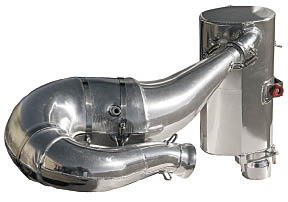 This SLP Single Pipe Set for the 2011-12 Polaris 800 Pro chassis delivers an additional 7.6 hp peak with good midrange gains, which equates to crisp, clean throttle response and quicker acceleration with more top-end speed on the trail.
As an added bonus, this pipe set drops 3.7 lbs. of weight. In the deep snow, this added horsepower and weight loss gets you up on the snow quicker, allows you to climb higher and boondock better.
Contact Starting Line Products (208) 529-0244 or www.startinglineproducts.com.