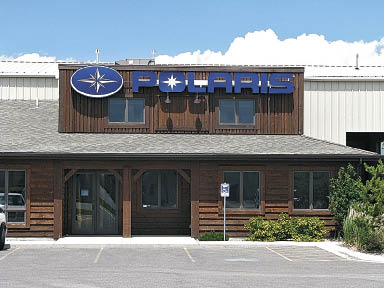 Polaris West has announced it is expanding by opening a new dealership in Belgrade, MT. Gallatin Recreation is the name of the new dealership, Polaris West's second location. Polaris West is the Polaris dealer in West Yellowstone, MT, for the past 17 years.
Gallatin Recreation is a full line Polaris dealership and will carry Victory Motorcycles as well as other Polaris powersports products. Gallatin Recreation is located at 387 Floss Flats Road in Belgrade, MT. The phone number is
(406) 388-5454.
Gallatin Recreation will carry Klim, Castle, Polaris and Victory lines of clothing and products.
Gallatin Recreation will be managed by former RMSHA racer Jason Adams. His staff has been involved with Polaris products for many years.