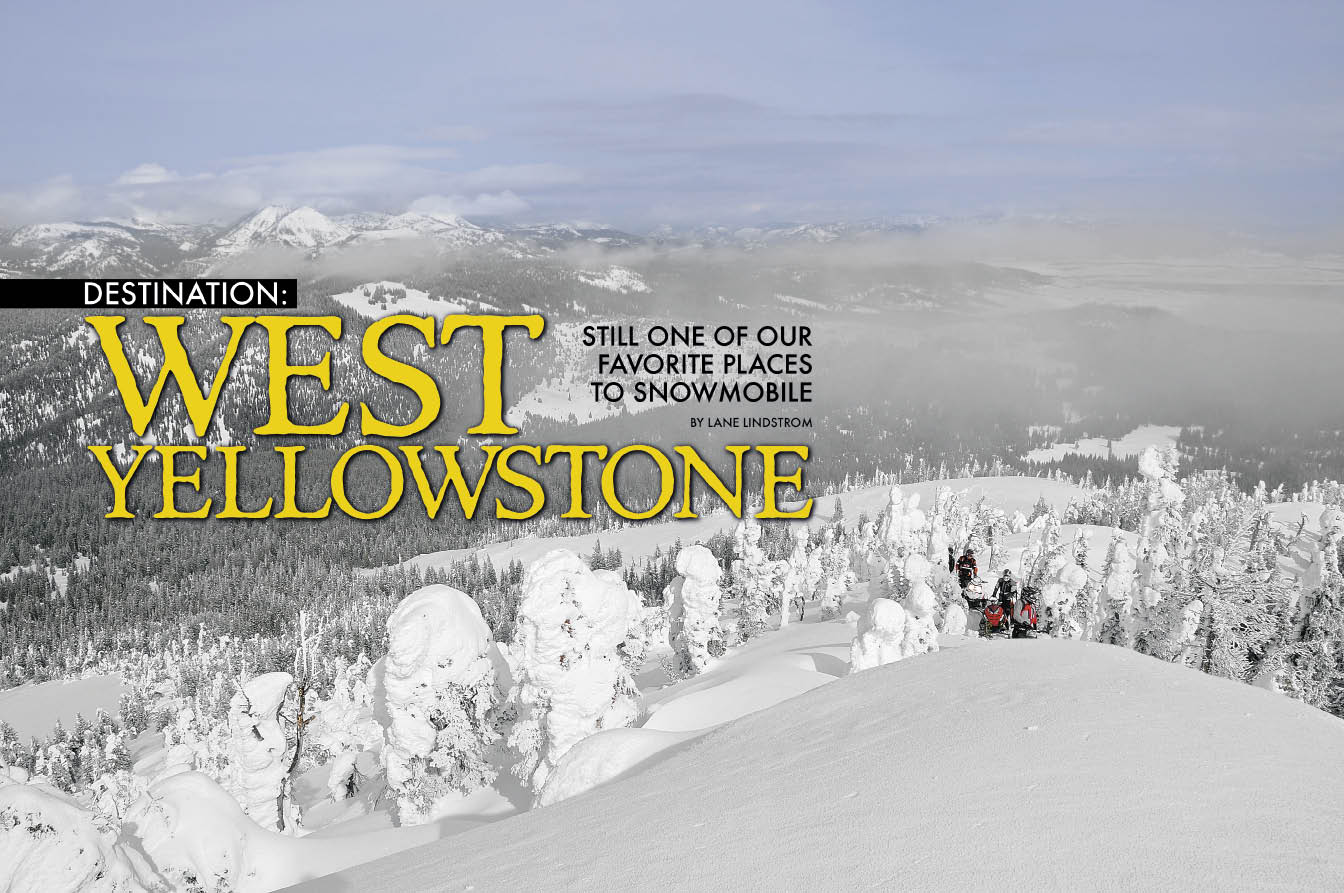 For better or worse, just about everybody in the world of snowmobiling has heard of West Yellowstone, MT.
That's probably not exactly how you would expect a story to begin when touting the snowmobiling in a particular area. Especially if it's an area that is particularly good for sledding.
Let us explain.
As you might know, West Yellowstone is joined at the hip—quite literally—with Yellowstone National Park.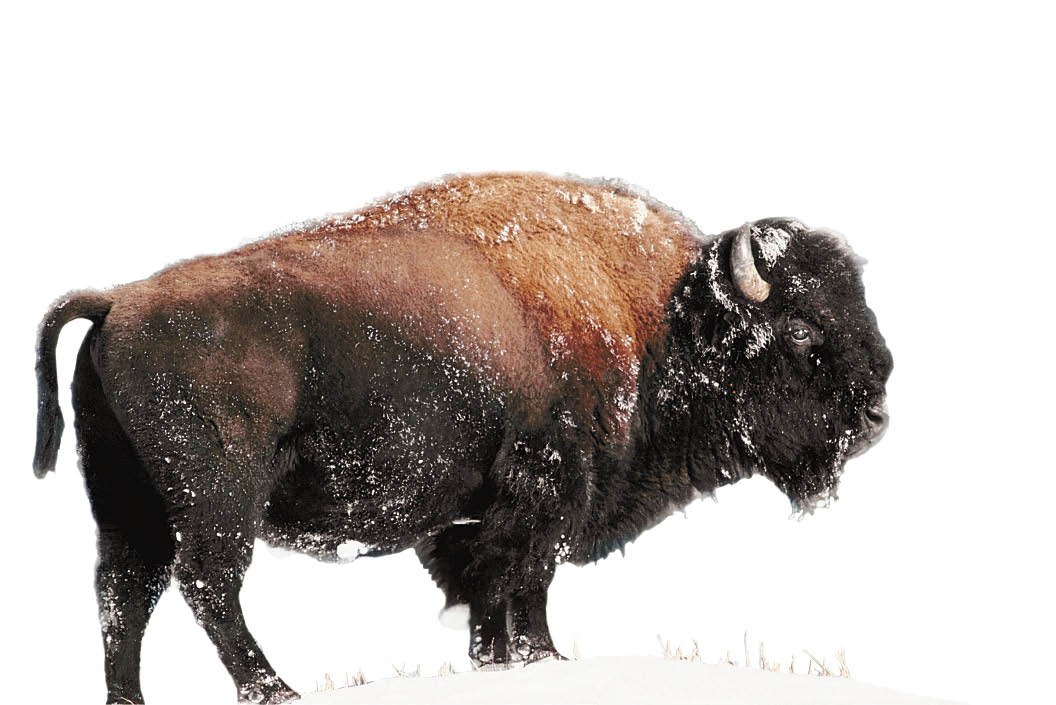 For the most part, that's good, as Yellowstone National Park is one of the most amazing and unique places on earth. But in some rare instances, being associated with Yellowstone National Park can be a drag. With all the hullabaloo going on with snowmobiling in the Park and the rancorous debate, some folks think the only snowmobiling available in the area is in the Park. Wrong. Some of the best snowmobiling in the West is around "West" (as the locals call this tiny town).
And even if some people can make the distinction between snowmobiling inside the Park and outside it and know there is a big difference, when snowmobiling takes such a beating as it does in some circles, it tends to dampen the enthusiasm for snowmobiling in the entire area.
We may not be the only experts on snowmobiling around West but we've ridden there much of our lives and we know what the snowmobiling is like. We've listened to and even participated in the debate on snowmobiling in Yellowstone National Park (for the record, we think it should be open to snowmobiling with certain restrictions) and know the effect it has on the town.
Can Stand On Its Own
Because of our experience with West Yellowstone and the surrounding area, we can quite confidently state: There's no doubt West Yellowstone can stand on its own when it comes to spectacular snowmobiling, with or without Yellowstone National Park.
Now we're not throwing Yellowstone under the bus. Far from it. We are just as weary of the debate about snowmobiling in the Park as everyone else. We do think there is a place for snowmobiling in the Park and think everyone who wants the chance to snowmobile there should have that opportunity. If you think Yellowstone is spectacular in the summer, well, you should see it in the winter. It truly is an amazing place.
As we write this, the Park is going through yet another Environmental Impact Study with the National Park Service's recommendation for winter recreation due out later this year. You can stay tuned to www.snowest.com as we'll try to keep sledders updated on our website.
Think of the snowmobile debate surrounding Yellowstone this way. If something is that controversial, it's bound to be good. It most certainly is that good.
So while the debate simmers to the east of West, let's focus on what's available outside the Park in the surrounding national forests.
Ample Opportunities
Many sledders from the Midwest are drawn to West Yellowstone because it offers hundreds of miles of groomed trails—something those riders are accustomed to—as well as plenty of off-trail riding. For those snowmobilers who live and ride in the West and really only use trails to get to the backcountry for off-trail riding, there are ample opportunities there too.
As previously mentioned, we've ridden West Yellowstone for much of our riding lives and we still manage to find pockets of sledding that we've somehow missed before. Just last winter we found an area just a few hundred yards off the groomed trail near the Two Top Trail that was untouched and a fun challenge. The same thing happened on a ride the year before, this time north of West Yellowstone off the Big Sky Trail.
We admit there are times when it looks and feels like every square inch of snow has been used up around West Yellowstone. There are likely three reasons for that. First, West Yellowstone is a snowmobiler-friendly town that welcomes snowmobilers with open arms. That tends to attract sledders who like to feel appreciated, or, at the very least, not scorned for wanting to ride a certain area. Second, and this might be considered part of the snowmobiler-friendly part, is that you can ride your snowmobile to the trails from your lodging and you can ride to the restaurant or the store or to get parts for your sled. Except for a couple of the major thoroughfares through town, you can snowmobile on the streets legally (snow permitting). That's a big advantage, especially for someone coming from out of town and renting a sled.
Third, you can usually find snow in and around West Yellowstone. Even if the snow is a bit skimpy down in town, you can typically find plenty to ride on in the surrounding mountains, where you can gain nearly 4,000 feet in elevation
"It's Crowded"
We've heard the complaints over the years about how crowded the snowmobiling is around West Yellowstone. At certain times of the year, that's true. But even during those times, which included one weekend last winter, we still were able to find lots of untracked powder to play on. And we really didn't have to work that hard to find it.
There's no doubt West Yellowstone is popular—it's been ranked No. 1 or No. 2 in SnoWest Magazine's Top 15 Trails in the West survey since we started it 15 years ago—but it's popular for a reason. We've just listed three reasons but we can add more.
If groomed trails are your thing, how about 400 miles of groomed trails? Plus the 200 miles in Yellowstone National Park? And throw in another 500 miles of groomed trails in Island Park, which is just over the Continental Divide from West Yellowstone with many trails linking each other from one system to the other.
At the top of our list though, is the terrain. It doesn't matter if you drop into the West Yellowstone area over the Continental Divide from Idaho or you're driving from the north along U.S. Highway 191—the town is surrounded by mountains and you get a feel for what's out there for riding by just driving to town. And it's not like you have to head north of town for great hillclimbing but the best boondocking is west of town. Head any direction except east (that's where Yellowstone National Park is and you're limited to guided snowmobile rides on groomed trails there) and you can enjoy the riding you like.
Here are just three of our favorite areas around West Yellowstone.
Tepee Basin Located north of West Yellowstone and a bit of a trail ride on the Big Sky Trail but the area is well worth it. There are some fantastic tight canyons to match wits with and wide open meadows to open the throttle in. From the ridge tops you can look east into the Lee Metcalf Wilderness (off limits to riding) and a bit farther into Yellowstone National Park. You are riding along the Wilderness boundary in some places north of the trail so you have to be aware but there are excellent boondocking and hillclimbing areas.
South Plateau Trail This is a great early season ride area because there is usually always snow that stacks up in here. The trail, which heads south out of town, flanks the western boundary of Yellowstone National Park so there's not much wiggle room between the Park and the trail but there are pockets of great riding where you can bail off the trail into some deep powder. The Park boundary is marked but you have to be paying attention so you don't wander across the border. A bit farther down the trail, near where it meets with the Black Bear Cutoff Trail, is a burned out section of the forest, which provides some wide open cross country riding.
Mount Two Top Call us old-fashioned or sentimental but this is still one of our favorites. Mount Two Top (elevation 8,710 feet) is actually in Idaho but the Mount Two Top Loop Trail roughly follows the Montana/Idaho border and provides access to both trail systems in Idaho and Montana. The view from on top of Mount Two Top is one reason this area is so famous among snowmobilers. On a clear day you can see three states (Montana, Idaho and Wyoming), the Centennial Mountains (including Mount Jefferson and Sawtell Peak) in Idaho, the Teton Mountains (and on a good day the Grand Teton) in Wyoming, as well as Yellowstone National Park and Lionhead. Last winter we left West Yellowstone on the Two Top Loop headed south, but before we got to the Mosquito Cutoff Trail we hung a right and rode cross country toward Mount Two Top. It was an incredible ride up a canyon and through the trees on untouched, deep powder. It was one of those rides we'll think back to when we hear people say, "all the snow is tracked up," and we'll tell ourselves, well, they aren't looking hard enough.
You just don't have to look hard for a great snowmobile adventure in West Yellowstone.