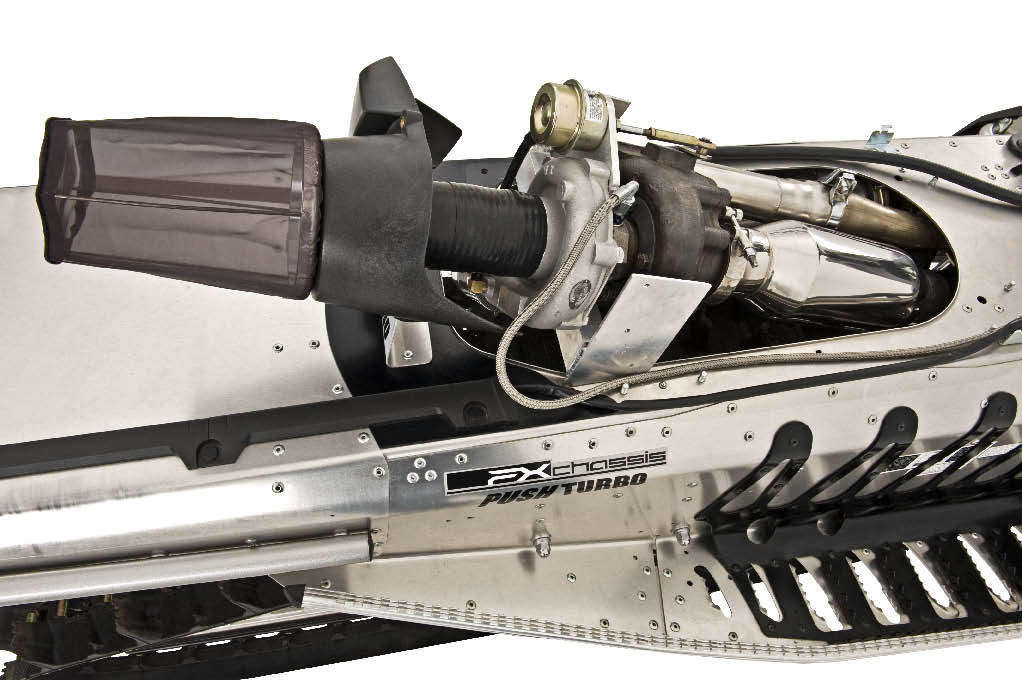 In a bold move earlier this Fall, Yamaha released two new power packages designed to give the Nytro MTX a competitive edge on the mountain.
A Push Turbo and MPI Supercharger system are available through Yamaha dealers now. Both systems will produce 180 horsepower and feature factory presets that eliminate user tuning.
Both the Push Turbo system and MPI Supercharger system are designed for 6,000-ft and higher elevation applications. And to keep the boost systems turn-key, user friendly, the fuel management systems will be preset and require no additional adjustment.
The Push Turbo kit will be distributed exclusively by Yamaha Genuine Parts and Accessories (part number SMA-TURBO-00-00), available through Yamaha dealerships.
The Push Turbo kit installs easily, requiring a 2 1/4-inch hole in the top front of the tunnel for the charge tube. The turbo comes pre-assembled and mounts above the tunnel in place of the factory exhaust muffler. It uses an OEM-style wiring harness to keep the electrical portion of the install simple.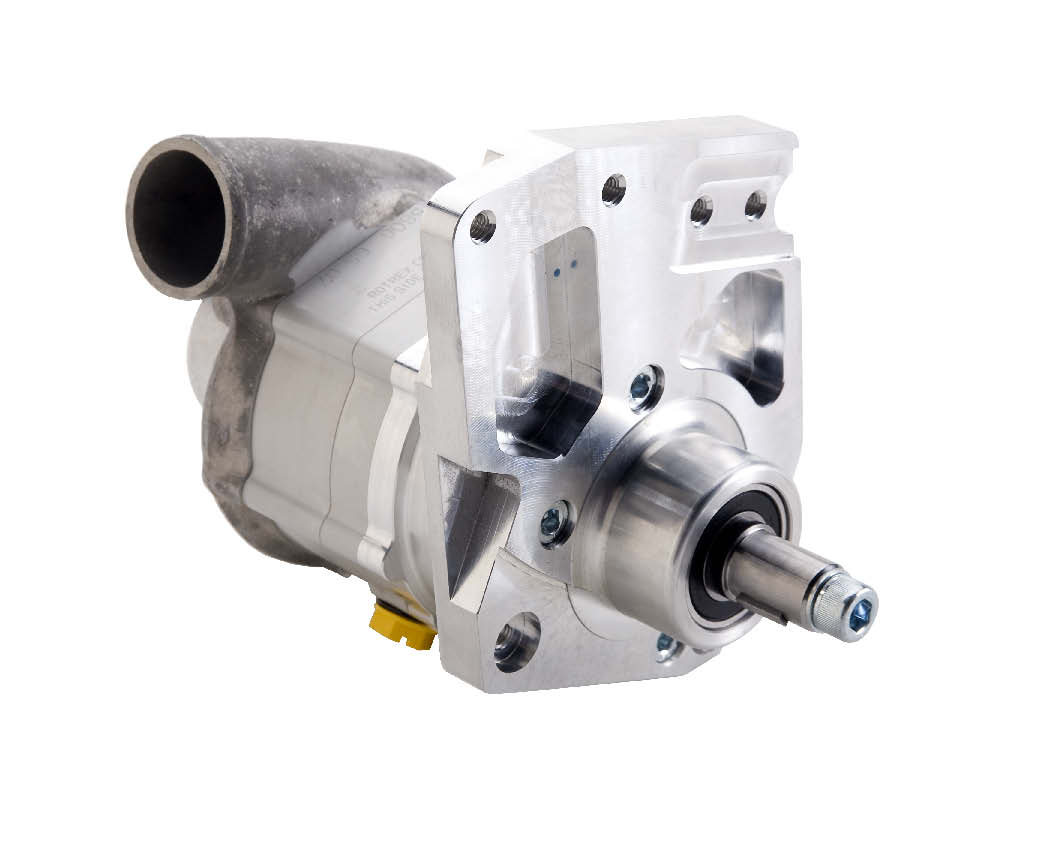 The turbo runs at 8 psi boost, which produces a claimed 180 horsepower on premium pump gas.
Push Turbo will warranty the kit for one year, and Yamaha will maintain the factory warranty, saying that "While installation of this kit will not 'void' your snowmobile's warranty, specific failures determined by Yamaha to have resulted from installation of kit components or other modifications may not be covered by the Yamaha limited warranty or extended service coverage."
The Mountain Performance supercharger kit is also built to produce 180 horsepower on premium pump gas. The supercharger, which is crank-driven rather than exhaust-driven, runs at 6 psi boost. A pre-set Mountain Performance GEMS control module keeps the supercharged sled worry-free, and OEM-style wiring connectors aid in easy installation.
The MPI supercharger kit maintains the factory exhaust system which keeps sound levels to a minimum.
Like the turbo, the MPI supercharger kit is distributed exclusively through Yamaha Genuine Parts and Accessories (part number SMA-SUPER-00-00) and can be purchased at Yamaha dealerships.
MPI will offer a one-year warranty and Yamaha will maintain the factory warranty as stated above.
Both boost systems are intended for use above 6,000 feet elevation. And both systems are priced under $4,000 and are available for 2008-2011 Yamaha FX Nytro MTX models.
Yamaha also announced an optional rear suspension kit for the Nytro MTX that reduces the weight by approximately 25 pounds.
Developed with Black Diamond Xtreme, the lightweight kit replaces components in the factory rear suspension, cutting significant weight from the sled.
See your local Yamaha dealer or go to www.yamaha-motor.com.