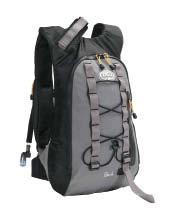 Avalanche danger affects all of us. In fact, during the 2008-09 snowmobile seasons, 70 percent of the 53 deaths were snowmobile-related. Zbroz Racing is offering gear packages for avalanche preparedness in the backcountry.
Zbroz encourages all backcountry extremists to get prepared since snowmobile technology allows us to reach almost any terrain, increasing the likelihood of needing safety gear. Packages range in price from $535 to $899.
Contact Zbroz (435) 753-7774 or www.arsfx.net.