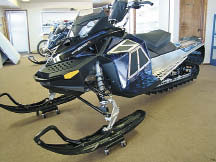 These lexan side panels from BR Tech are lightweight and extremely durable. They are one solid piece to enhance durability.
With a combined weight of only 5 lbs. they are very light. They fit like stock and they fit great. Different colors available at an affordable price.
Contact BR Tech (800) 536-1841 or www.brtechracing.com.