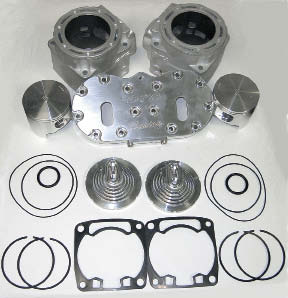 This bolt-on kit fits all 2007-09 M1000, Crossfire or F1000 to give you monster horsepower and monster torque. Kit includes new CPC 11 port high performance cylinders, billet head with your choice of compression inserts, 102.5 mm piston and ring kits, gasket, O rings and hardware.
The kit retails for $2,999
Contact Cutler's Performance Center (801) 224-5005 or www.cpcracing.com.